Seattle Seahawks vs Arizona Cardinals Betting Picks
The Thursday night game in NFL week 10 looks like a real dud as the struggling Seattle Seahawks travel to the desert. Their opponent is the Arizona Cardinals who look as though they have already given up on the season. The Thursday night prime time game usually brings out the best in a home team, but will the Cardinals give an effort? This is just one of the things that need to be considered when looking at the Seattle Seahawks vs Arizona Cardinals betting picks for this big game.
Seahawks vs Cardinals Odds
The NFL point spread for this game opened up with the Seahawks as (-6.5) point favorites and it has moved all over the place. Early the Cardinals had yet to decide who was playing quarterback. This caused a big public push on the Seahawks as over 70 percent of the early action is on the road team. Now however, the line has drifted and is as low as (-5.5).  Here is the latest NFL point spread on the Thursday night game.
Mybookie is the industry leading sports betting website that hooks you up for all you're betting needs. They've got old school lines, new school props, and cutting edge technology. You're wasting your time playing anywhere else. Join now and MYBookie will match your deposit with up to a 100% bonus, just use promo code CHASER to activate offer. Visit MyBookie.AG today! YOU PLAY, YOU WIN, AND YOU GET PAID!
What's wrong with the Seahawks?
The Redskins are a good team, but they are not that good to come from behind to beat Seattle at home. The usual Seahawks defense looked old and awful in allowing big plays late in the gam
e last week. The offensive line issues for the Seahawks still don't seem solved. They are still some good, but something is not right. Also you have to consider the travel on a short week when making the Seattle Seahawks vs Arizona Cardinals betting picks.
Cardinals playing for Pride
In the NFL when a season is over teams can take, but the Cardinals are still playing hard. They are at home and that could be another reason for this team to play well. Stanton is now familiar with this offense and AP is still running the rock hard. At home on National television should be enough for this team to show up.
Seattle Seahawks vs Arizona Cardinals betting picks
The Seattle Seahawks vs Arizona Cardinals betting picks for this game shows that the only play in this game is the home dog. Take the Cardinals plus the points.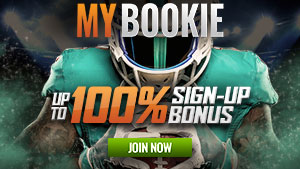 Please follow and like us: