Where Will Tony Romo Play next Season?
The Dallas Cowboys are letting quarterback Tony Romo walk and doing him a favor by making him a free agent. Romo will be all the talk of the NFL free agency period as he looks for a new place to play. Along with all of the talk will be plenty of speculation concerning which team will sign Romo to start next season.
Check out the latest odds on Tony Romo and his new team and bet on his chances to win a Super Bowl. Sign up at MyBookie and use the promo code CHASER to get a massive bonus to bet on the NFL. Check out the latest odds on Tony Romo and his new team now.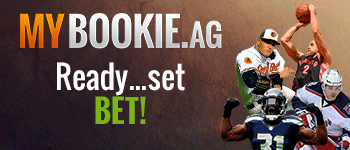 Favorites
When it comes to where Tony Romo will play there are a few teams that are considered favorites out there.
Denver Broncos
The Denver Broncos are looking at Tony Romo and they have already proven that they can win when they have a veteran quarterback under center. John Elway has showed interest in Romo but has played coy when talking about signing the veteran. That was when they had to trade for Romo, but now they don't have to. Expect the Broncos to make a big push to try and attract him to the Mile High City.
Houston Texans
The Houston Texans are also another possible landing spot for Romo. The Texans have an incredible defense and a solid running attack and that could make Romo the perfect fit for a Texans team that wants to take the next step in the NFL playoffs. If Romo told Jerry Jones that he won't go to Houston to steal headlines from the Cowboys, he could pass.
Underdogs
Kansas City Chiefs
Every report says that the Chiefs are happy with Alex Smith and Romo is not interested in Kansas City. In fact everyone on both sides is denying it so much it could actually end up being the place that Tony Romo ends up signing at.
Chicago Bears
The Bears no longer have any interest in Jay Cutler which leaves the door open for Romo. Romo should talk to all teams interested, but the Bears have to be considered a longshot to land Tony Romo. With no shot at winning a Super Bowl and a cold weather city, the Bears won't win the Romo lottery.
New York Jets
Not a Chance