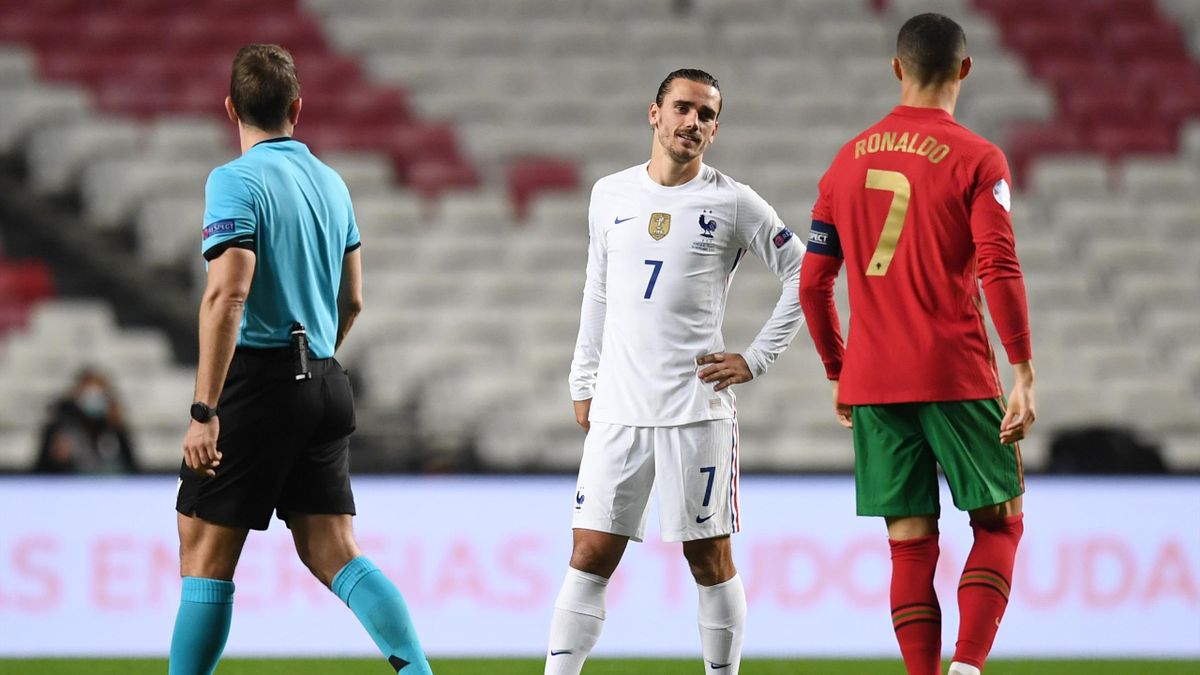 Portugal vs France at Euro 2020: Expert Picks and Predictions
Up to this point, Euro 2020 has provided some very entertaining matches. But there is no bigger match than the one today between Portugal vs France. Both teams reside in Group F, which is more commonly known as the group of death. This is the biggest match of Euro 2020 and both teams are in desperate need of a victory. The winner will have the edge to advance to the round of 16.
Portugal vs France Info
Time: Kickoff is set for 3 p.m. ET on Wednesday
Location: Ferenc Puskas Stadium in Budapest
TV: ESPN
Odds
Bet on UEFA EURO2020 at BETUS and get up to $2500 when you sign up today!
What's at Stake
France did not look exceptionally well the last time out against Hungary. However, they are in the lead with four points. Portugal meanwhile needs to make up some ground as they sit third behind Germany with three points. As the defending champions, it will be embarrassing if Portugal does not advance. In reality, all three "power" teams in this group can advance, but it does not make this game any less exciting to watch.
Portugal vs France Predictions
Cristiano Ronaldo is the player to watch as he is chasing Ali Daei's record of 109 international goals. It is highly unlikely he will pass that record in this match, but it will be on his mind. Kylian Mbappe, Karim Benzema, and Antoine Griezmann lead a France team that is the best in the field and according to the betting guide, the favorites to win Euro 2020.
But France is almost sure to advance. Portugal is looking to rebound after the game against Germany with a stellar performance. You should have no problem betting on Ronaldo, the best player on the planet, as an underdog.
We have been selective in our picks up to this point, but are undefeated. We look to keep the streak alive with a play on Portugal.
Bet on UEFA EURO2020 at BETUS and get up to $2500 when you sign up today!