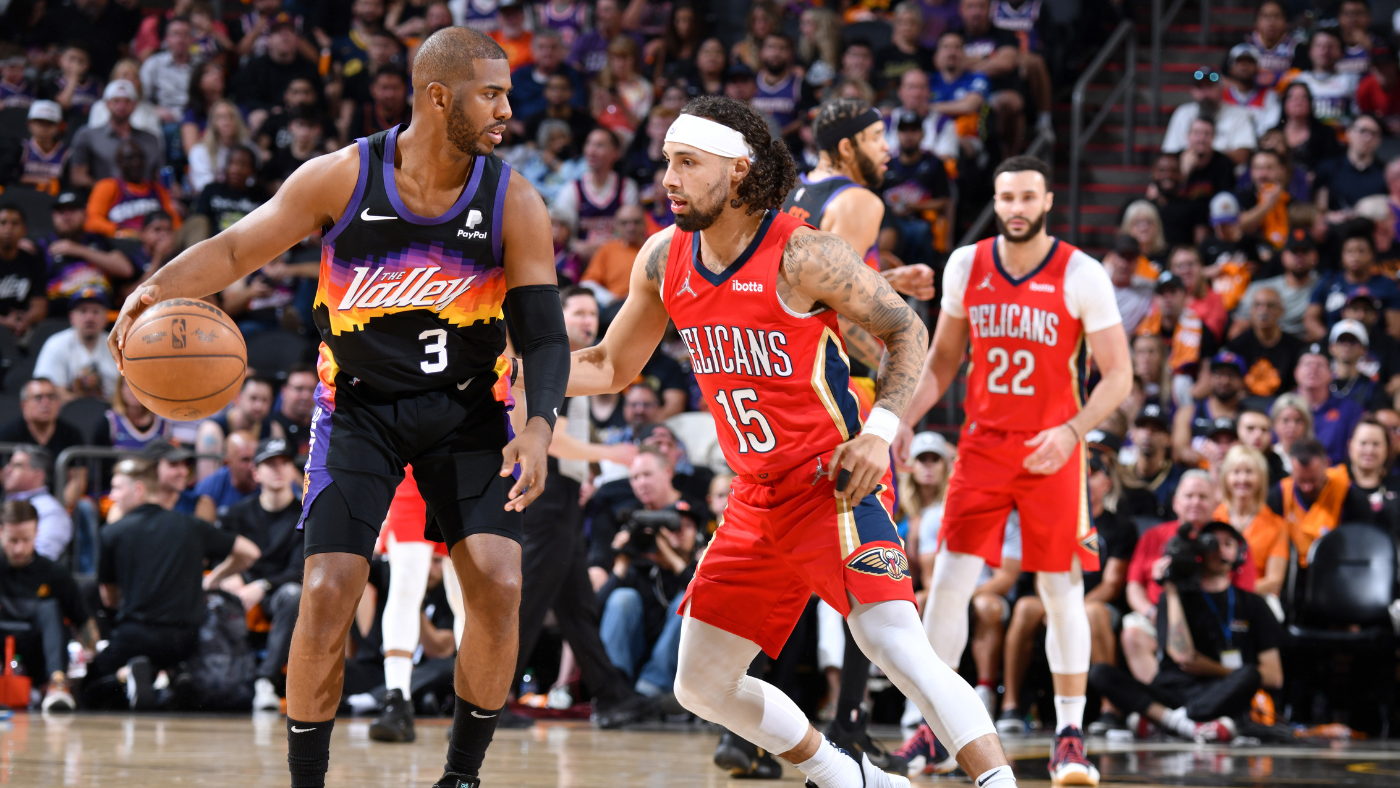 2022 NBA Playoffs: Pelicans vs Suns Game 2 Pick Against the Spread
The NBA playoffs are already providing entertaining basketball. Although Game 1 of the Nets vs Celtics got all of the headlines, there is another upcoming game that deserves attention. The New Orleans Pelicans are down one game against the Phoenix Suns when the two teams meet up on Tuesday night. The Pelicans vs Suns Game 2 Pick will include a look back at the first game and a prediction for tonight's game.
Playoff Paul
Chris Paul is a machine. In the first game of the series, he became the oldest player to record 30 points and 10 dimes in a playoff game. This was an epic chess match between Paul and the Pels coaching staff that worked out in his favor. Now as we look forward to game two, the coaches will be hard at work figuring out how to slow down the superstar.
NBA Playoffs Betting Bonus
Are you ready to win money betting on the NBA Playoffs? Bet now and claim a sweet $1000 welcome bonus and a FREE $10 casino chip. Sign up today and start betting on basketball the right way. BET NOW
Pushing For the Pelicans
The Pelicans have a good team, but they will not beat the Suns in a 7-game series. However, it does not mean that they can't cover in the second game. The Pelicans shot 22 percent in the first half of game one. This is a number that will improve in the second outing. CJ McCollum has difficulties when guarded by Mikal Bridges. McCollum was 0-9 when he was guarded by Bridges. The coaching staff will have to find ways to switch defenders and get McCollum open shots. Not to mention that the Pelicans were just 4-of-18 on uncontested shots a number that will most certainly change.
Pelicans vs Suns Game 2 Pick Against the Spread
The Pelicans are 13-6 against the spread (ATS) on the road and will make the adjustments to keep this game close. For as well as the Suns have played this season, they are just 1-5 ATS as a favorite and 1-5 ATS playing on 1 day of rest. The Pelican will rebound with a good game and keep this close.