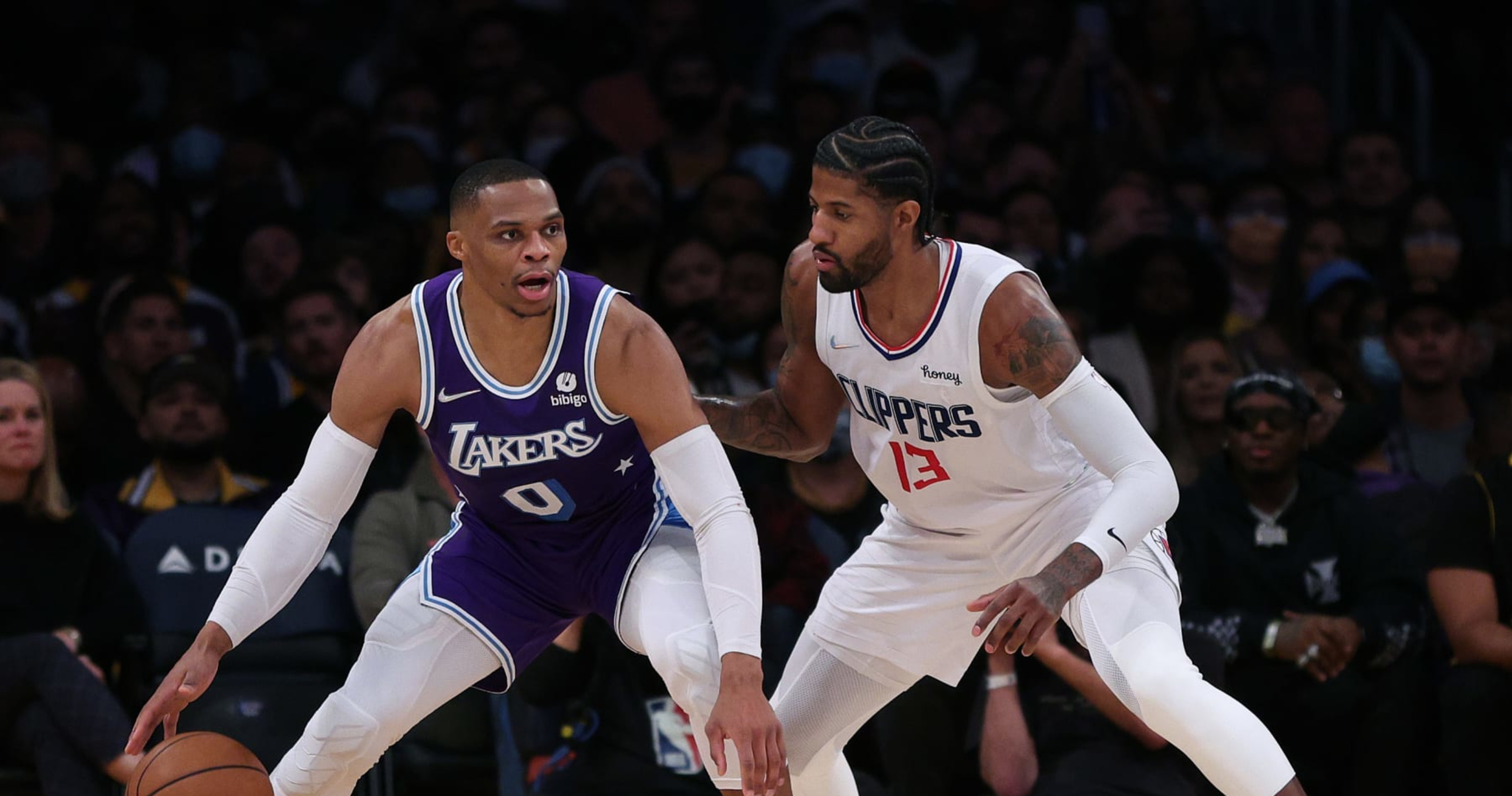 Does Russell Westbrook make the Clippers a contender?
The news came down early on Monday that Russell Westbrook plans to sign with the LA Clippers. This does not come as a surprise since Marcus Morris and Paul George began advocating for management to sign Westbrook the minute that he became available. There is no doubt that Westbrook is not the same player he was years ago,  but he is still an impressive asset. Does he make the Clippers a contender?
ESPN story on Russell Westbrook committing to sign with the Clippers: https://t.co/ynhsDDCoTg

— Adrian Wojnarowski (@wojespn) February 20, 2023
Russ to the Clippers and the odds change
This is usually the time of year when basketball fans focus on March Madness, but this news changes everything. The sportsbooks have adjusted the odds for the Clippers to win and although the Phoenix Suns still held the top spot, the Clippers got better. If you believe in the Clippers now may be the time to bet on this team, because they finally got the player that they were missing.
What can Westbrook bring to the Clippers?
The Clippers need a point guard and Russ will fill that role, but he brings much more than that.
Elite athleticism: Westbrook is one of the most athletic players in the NBA. He's known for his incredible speed, quickness, and leaping ability, which allow him to make plays that most other players can't.
Versatility: Westbrook is a versatile player who can do a little bit of everything on the court. He's a great scorer, passer, rebounder, and defender, and he's capable of playing multiple positions.
Consistency: Westbrook is a consistent performer who puts up big numbers on a regular basis. He's averaged a triple-double for four out of the past five seasons, which is an incredibly impressive feat.
Competitive spirit: Westbrook is known for his intense competitive spirit and his never-give-up attitude. He's always playing hard and giving his all on the court, which has earned him the respect of his peers and fans alike.
Leadership: Westbrook is also a strong leader who can motivate his teammates and inspire them to play their best. He's a vocal presence on the court and off and he's always looking to improve himself and those around him.Overall, Russell Westbrook's combination of elite athleticism, versatility, consistency, competitive spirit, and leadership make him a great addition to the Clippers. They will be a contender.