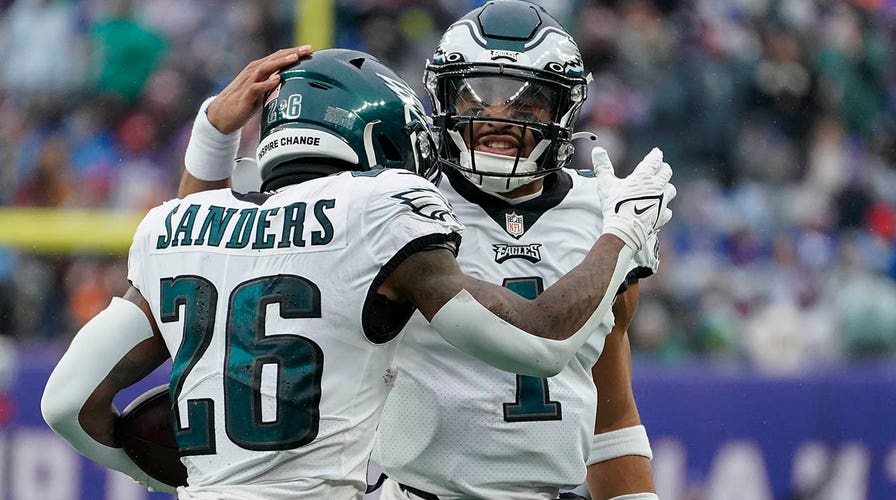 NFL playoff Schedule 2023
The Tampa Bay Buccaneers and the Dallas Cowboys wrapped up the Wildcard round on Monday night football. Now it's time to look ahead at the NFL playoff schedule for 2023 and check out the matchups for the divisional round. Here is the full schedule with the opening betting odds for each game.
Money Bag is a one-of-a-kind opportunity to get crazy odds on NFL bets that include props and futures. Place your bet, spin the wheel and get ready to score epic odds on the best teams! SPIN NOW
Jacksonville Jaguars at Kansas City Chiefs
When: Saturday, 4:30 p.m. ET
TV: NBC
The Jacksonville Jaguars are the comeback kids and are riding a high after an incredible win in the Wildcard round. They will have to stay laser-focused to beat Patrick Mahomes and the Chiefs who are one of the best teams in the league. Although the Chiefs are familiar with deep runs in the playoffs, they are not always a good bet. Kansas City is 9-23-1 against the spread (ATS) against the AFC.
Cincinnati Bengals at Buffalo Bills
When: Sunday, 3 p.m. ET
TV: CBS
The biggest game in the divisional round belongs to the Bills and the Bengals. With two high-powered offenses and big-name quarterbacks, this game will be the one to watch this week. Although both teams struggled in the Wildcard round, they will be at their best for this titanic tilt. The Bengals have concerning injuries but Cincinnati is 12-3-1 ATS when playing against a team with a winning record.
Get the preview and pick against the spread
New York Giants at Philadelphia Eagles
When: Saturday, 8:15 p.m. ET
TV: Fox
The New York Giants pulled off an upset on the road by running over the Minnesota Vikings. But now Daniel Jones will hit the NFL highway against a familiar foe. Quarterback Jalen Hurts and the Philadelphia Eagles welcome their NFC East rivals with hopes of advancing to the NFC Championship game. The Giants have fared well in Philly covering five of the last six games and the Eagles stumbled down the stretch with a 0-4 ATS record.
Dallas Cowboys Tampa Bay Buccaneers at San Francisco 49ers
When: Sunday, 6:30 p.m. ET
TV: Fox
Brock Purdy made a big splash in his playoff debut with a second-half surge to sink the Seattle Seahawks. With one of the best defenses in the league and an incredible running game, the 49ers are a Super Bowl contender. However, they get a step up in competition this week. The Cowboys beat Tom Brady for the first time in his career, perhaps ending his career, to advance to this round. Dak Prescott had five TD's in the win and will have to have another impressive effort to beat San Francisco.