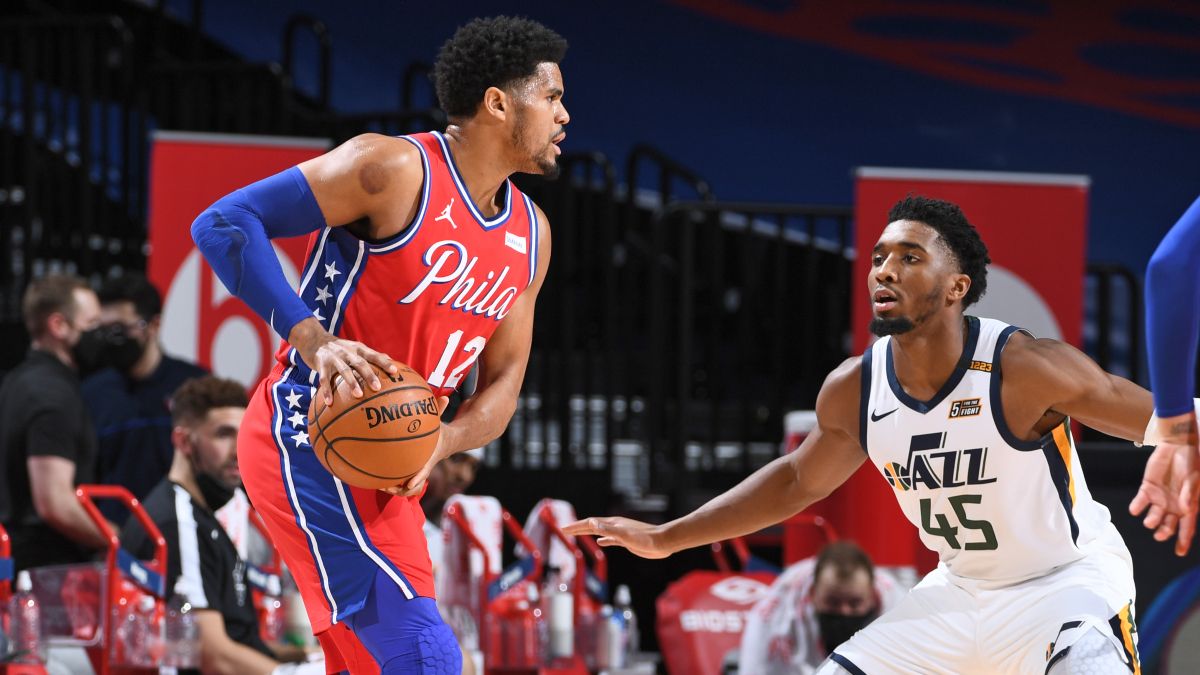 Philadelphia 76ers vs. Utah Jazz Matchup Preview (11/16/2021)
By Max Heering
On Tuesday night, the 8-6 Philadephia 76ers will face the 8-5 Utah Jazz in Salt Lake City. The 76ers have now lost four games in a row after their 118-113 Saturday night defeat to the Indiana Pacers. Tobias Harris led the 76ers in scoring and had a double-double with his 32 points and 11 assists. Tyrese Maxey also played well with 24 points in an impressive 43 minutes. The 76ers took a lot of shots but struggled to hit them. They only hit 42.7% of their shots from the field.
The Utah Jazz have lost the last two games after their 111-105 defeat to the Miami Heat on Saturday. Bogdan Bogdanovic scored an efficient 26 points in 28 minutes. Donovan Mitchell also contributed 22 points and six rebounds. Unfortunately, the Jazz chose to live and by the three-point shot in that game. They took 53 of them and only made 17. They also had ten fewer rebounds than the 76ers.
76ers vs. Jazz
The 76ers are one of the most injured teams in the NBA right now. They will be playing without Matisse Thybulle, Grant Riller, Ben Simmons, Joel Embiid, and possibly Danny Green. Tobias Harris recently returned to the lineup, which helps, but he is not the best player on his team. 
On the other hand, the Jazz are only playing without Rudy Gay. Even though they lost the last two games, they are an excellent regular-season team. If both teams were full strength, I might lean the 76ers way. However, since that is not the case, I will give the upper hand to the Jazz. The 76ers will, however, keep it close.