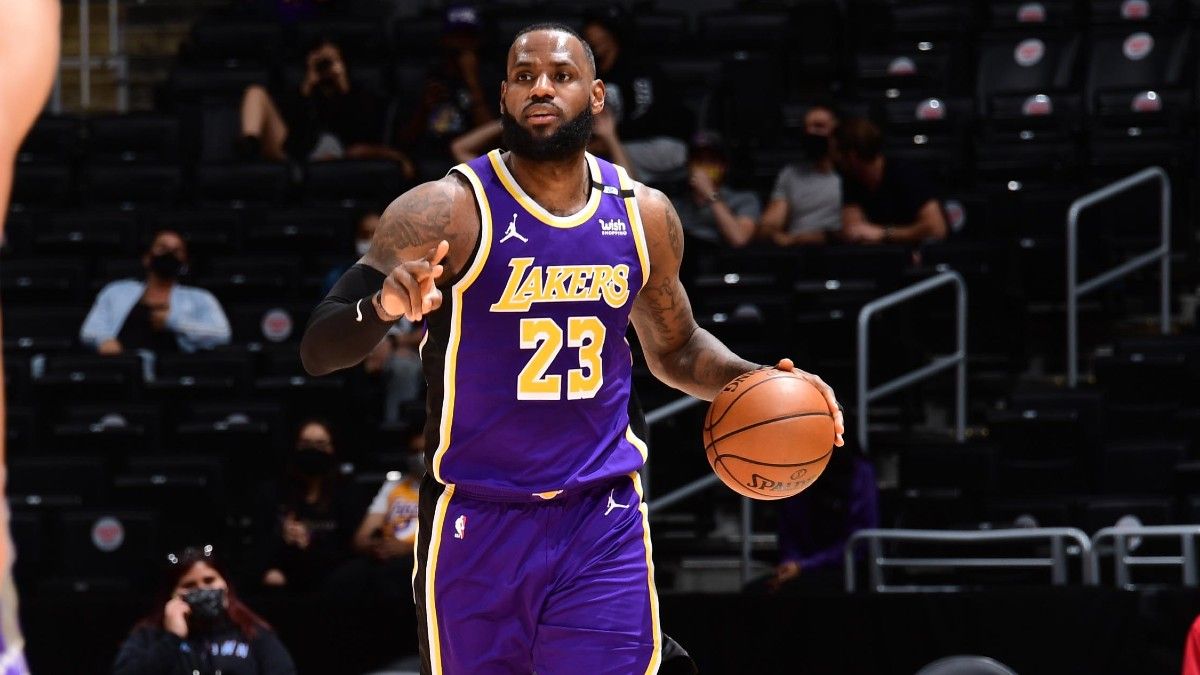 Suns vs Lakers Game 3 Predictions and Pick
The LA Lakers beat the Phoenix Suns in game two and have tied up the series. After a loss in game one, it is clear that the Lakers had more focus for the second game. Now that the venue has switched to LA, the oddsmakers and the sports betting public believe that this series is over. However, Suns vs Lakers Game 3 predictions will depend on several factors.
Treat yourself to a $1000 bonus  *BONUS*
How much is home court worth?
The Lakers were 2.5 point favorites in the second game, but heading into game three they are now -6.5 point favorites. This is a combination of three things. First, the Lakers are a very public team and will get heavy betting action after a convincing win. Secondly, the Lakers are at home (although the Lakers are 3-8 ATS in their last 11 home games). Finally, and perhaps most importantly, Chris Paul is hurt.
Paul Pushing the Limits
Chris Paul has a lingering shoulder injury. He played through the pain in the first game, but he could not stand the pain in the second game. When Paul left the court in game two, the Suns were unable to hold the lead and they faded away. Back Cameron Payne is a capable backup and he managed 19 points in game two, but he is no Chris Paul. Paul is so important to this team and Devin Booker realizes this.
"At all times, we miss him," Booker said. "And it's going to be tough but we all have to step up. We don't know how his health is right now and how quick he's going to recover, but everybody has to give a little bit more."
The Suns do respond well after a loss with a 1-3 ATS record in their last 14 games following a straight-up loss
Suns vs Lakers Game 3 Predictions
The Suns are better off with Paul right now. He cannot dribble or pass the way that he wants to. It can be said that at the moment he is more of a liability. But the Lakers are going to plan for him to play and be at full strength.
Frank Vogel on if they'll change how they go at Chris Paul: "In terms of Chris, we don't really change anything. … We expect him to be at full strength."

— Ryan Ward (@RyanWardLA) May 27, 2021

The inflated line gives value to the Suns, especially without Paul. The Sun's players realize that they have to step it up with an ailing Paul. Expect an inspired effort for the Suns. They will keep this game very close and betting on the underdog in game three is the way to go.