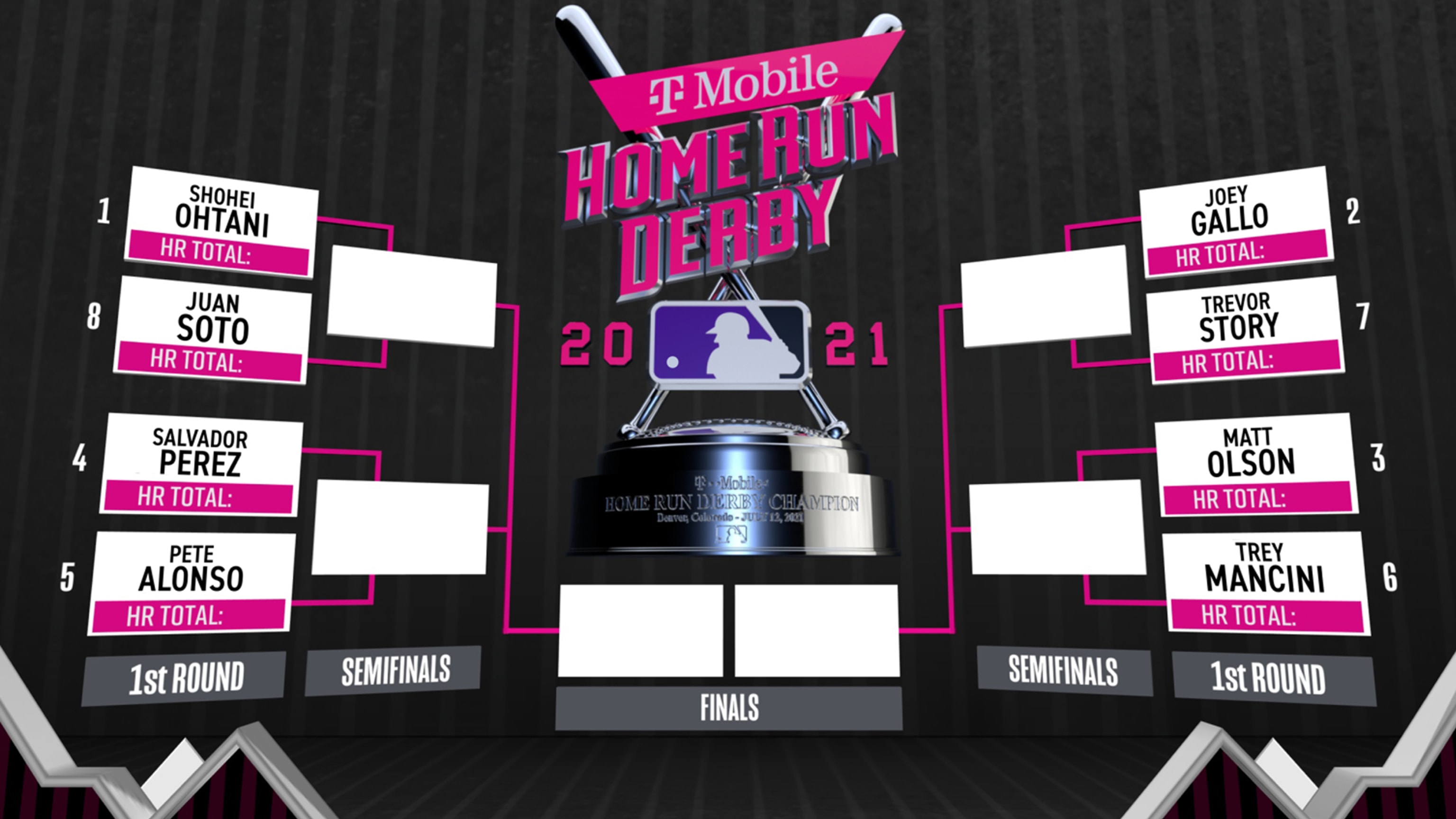 2021 Home Run Derby Predictions: And the Winner is?
The Major League Baseball season is filled with plenty of controversies starting with the spin-rate, but that all goes away during the All-Star break. This is especially true with one special event. The 2021 Home Run Derby Predictions focus on the best event of the weekend as we break down the big sluggers and the bets you have to make this weekend.
The Field and the Odds
In case you missed it, here are the MLB players that will be participating in the 2021 Home Run Derby and the latest odds.
#HRDerby
Who's your pick?#ShoheiOhtani #SalvyPerez #JuanSoto #mattolson #TrevorStory#petealonso #TreyMancini#JoeyGallo

— Alex (3RD PLACE Tigers 40-51) (@Alex57516871) July 12, 2021
It comes as no surprise that Shohei Ohtani (+175) is the favorite, but other players like Joey Gallo (+300) are gaining ground. See the list of every player and their odds for the 2021 Home Run Derby  – here- . 
Trevor Story is a popular bet because he is playing at home. That alone will get a hitter plenty of attention, but in this case, it may be worth it.
Trevor Story wins the home run derby tonight. Lock it in! #Rockies #MLBallstargame #HomeRunDerby pic.twitter.com/8gzJEPdfBV

— Jeremiah Bellile (@miahbellile) July 12, 2021
If you want to bet the feel-good story of the Derby, Mancini is your man. He is less than two years removed from having surgery due to a Cancer diagnosis.
Trey Mancini is less than two years removed from having surgery due to a cancer diagnosis.

Despite this, he has defied the odds to reach MLB's Home Run Derby. #TreyMancini #HomeRunDerby https://t.co/04Sn4yAQhV

— Robert Sobus (@robert_sobus) July 12, 2021
Shohei Ohtani is the favorite to win this event and it comes as no surprise since he is hitting absolute bombs this year. However, he is also selected as a pitcher and that may change things up. But before you bet on him, know that favorites often fail to produce on the big stage.
Shohei Ohtani odds to win #HRDerby have moved from +325 to +250. (@BetMGM)

Since 2001, the betting favorite in the Derby has gone 2-17 per @SOHistory.

— John Ewing (@johnewing) July 12, 2021
2021 Home Run Derby Predictions
Alonso is seeing the ball well entering the break and he has a better bracket than some of the others players mentioned above. As the reigning champ, he knows how to get it done.