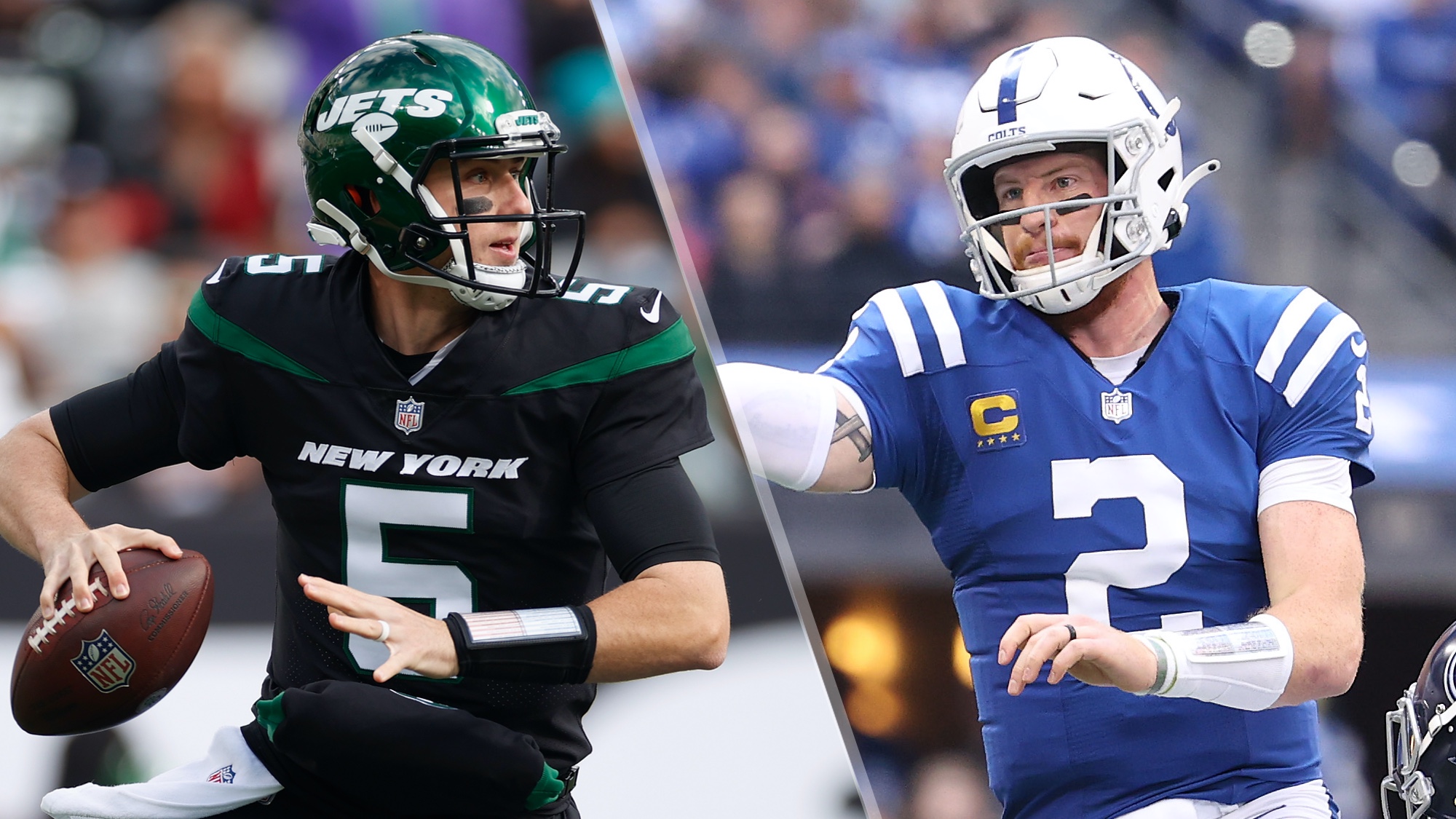 2021 Jets vs Colts Predictions: Another White Out on Thursday Night?
The Thursday night NFL schedule gives us another gem when the New York Jets and the Indianapolis Colts face off. At first, this may not seem like an intriguing matchup but look again. The Jets have a story in your quarterback Mike White who is already in the NFL Hall of Fame with his debut performance from a week ago. The Colts have stumbled out the gate and this game becomes crucial for their playoff aspirations. That makes this a must-watch game!
Get Your Entry to the NFL Week 9 -12 SuperContest
Enter the NFL Supercontest! From Weeks 9 to 12, compete in the $10,000 Winner-Take-All Supercontest for just $10! Grab up to 10 entries and prove you're the best
NFL
handicapper! Join and Make your picks today! -ENTER HERE-
Odds and Trends
Despite the Jet's big win a week ago that demolished survivor pools across the country; they are a huge underdog on Thursday. According to the top-rated sportsbooks, the Colts are double-digit favorites in this prime-time matchup. This is interesting considering that the Colts are just 1-4 against the spread (ATS) in the last five games as a favorite.
Good Jets vs Bad Jets
The Jets are a decent offense with the emergence of young players. But they have some issues. Last week they had an interception against the Bengals, but it was the first turnover in the last seven games. And they also managed to score in the first quarter against the Bengals, something they had not done in the first six games. IN short, the Jets are not very good. But since the story of Mike Whit is getting all of the headlines, the Jets are now a trendy underdog on Thursday night Football.
2021 Jets vs Colts Predictions
Mike White did an incredible job against the Bengals and Jets RB Michael Carter is starting to develop as an excellent running back. However, this Colts defense is better than advertised. They can stop the run and they have had one of the toughest schedules of the year. This makes this game a trouble spot for the trendy underdog. The Jets are just 5-11 ATS after allowing 30 or more points, which shows that this team does not put back-to-back great games together too often. New York is also 15-33-3 ATS on the road and 14-33-4 ATS as road underdogs. The Colts win big on Thursday!