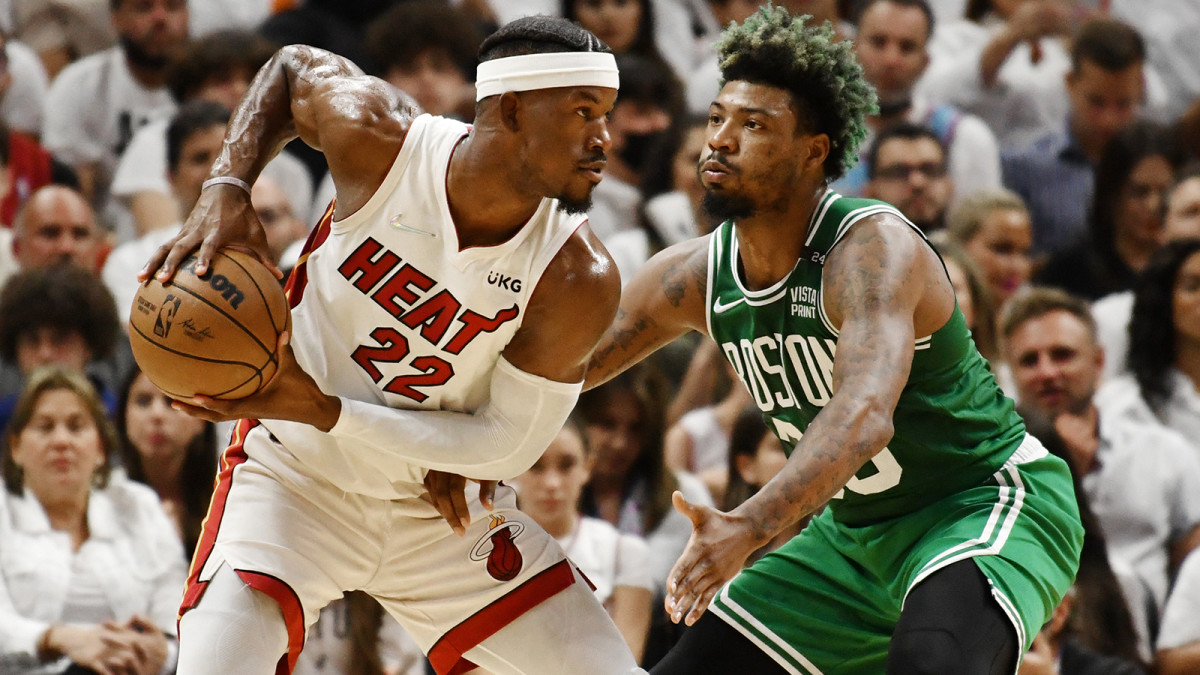 2023 Eastern Conference Finals: Heat vs Celtics
The 2023 NBA playoffs are in full swing! Our NBA betting headquarters is a one-stop shop for your basketball betting needs. From odds, trends bonuses, and explaining the Zig Zag theory, it's got everything you need! Of course, it includes 2023 NBA playoff picks against the spread. All picks are free! Here are all the selections for tonight's game including series predictions for the 2023 Eastern Conference finals.
See the results for the year and the Western Conference finals predictions 
The Boston Celtics eliminated the Philadelphia Sixers in blowout fashion to win Game 7. Boston is the favorite to win an NBA championship, but they have to beat the Miami Heat if they want to have a chance to win it all. The 2023 Eastern Conference finals will be a hard-fought battle between two teams that can grind out it on any given night.
Go Green
The Celtics are considered the best team left in the playoffs. Jayson Tatum put on a record-breaking Game 7 performance and for many, the Celtics are a lock to make the NBA finals. However, they have a first-year coach and they are incredibly inconsistent. Boston failed to close the door against the Atlanta Hawks and they had to come from behind to beat the Sixers. The Celtics cannot afford to get lazy against Miami.
Beat the Heat
The Heat are defying all experts with an incredible playoff run. They stunned the Milwaukee Bucks in the first round and they dominated the New York Knicks in the second round. Although they have had important injuries, the Heat is the best story in the NBA playoffs. Jimmy Butler is carrying this team and Coach Erik Spoelstra is punching his ticket to the NBA Hall of Fame. But can they beat the Celtics?
Heat vs Celtics Series prediction
The Heat has won game 1 in every series that they have played this season. The Heat has extra rest and Boston will have to rebound quickly to be ready for this series. The Heat injuries are going to catch up with them and they don't have the depth to keep up with Boston. The Celtics have experience on the big stage and they hold off Butler and the Heat to advance to the NBA Finals.
Don't miss out on the opportunity to potentially earn a high return on investment by betting on NBA payoffs! With its dynamic gameplay and talented athletes, the NBA offers thrilling and lucrative betting options that you won't want to pass up. Place your bets now and get in on the action!