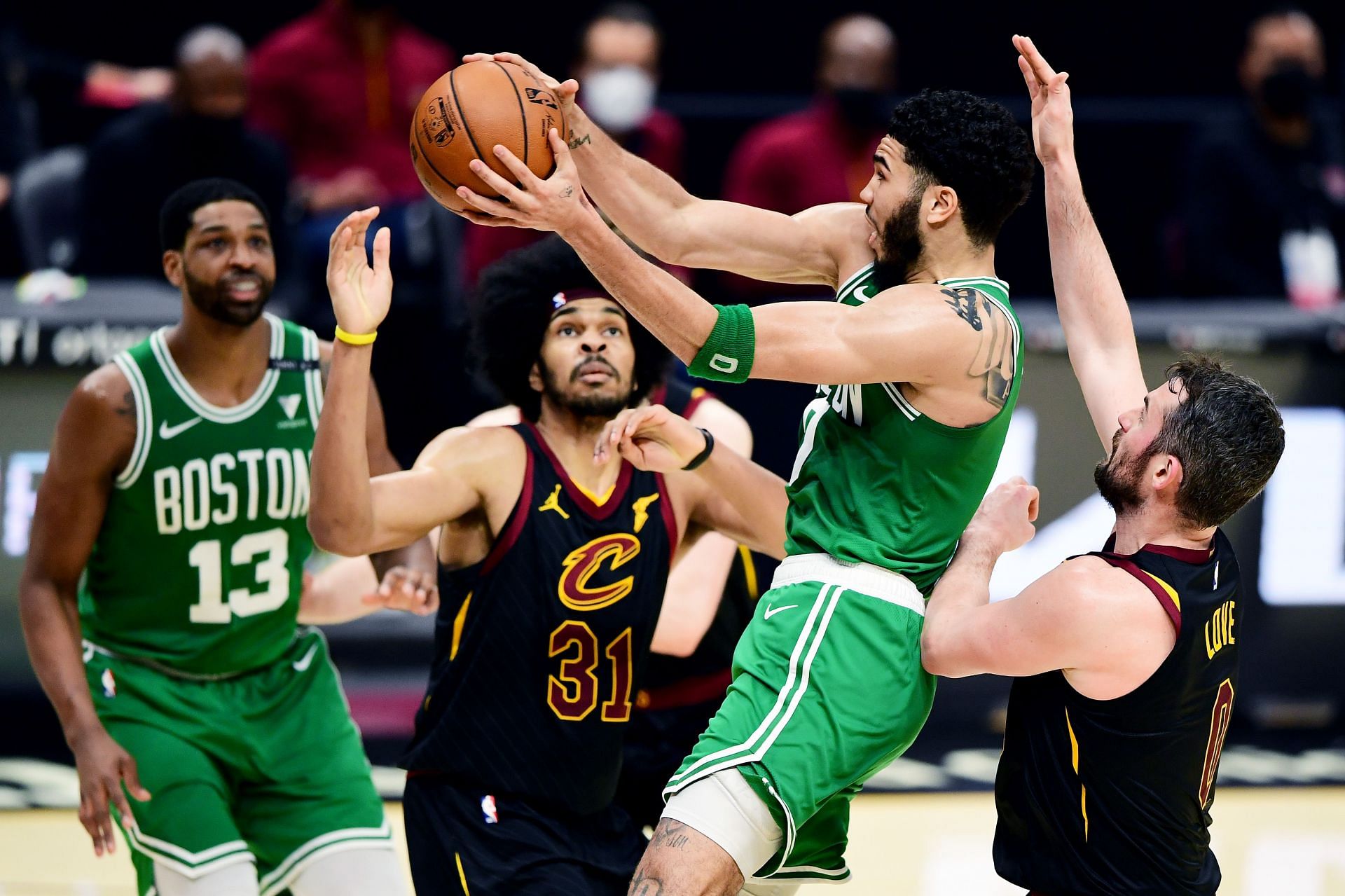 Boston Celtics vs. Cleveland Cavaliers Matchup Preview (11/15/2021)
By Max Heering
The 6-7 Boston Celtics will face the 9-5 Cleveland Cavaliers on the road for the second time in three days. The Celtics lost to the Cavaliers 91-89 a couple of days ago. Dennis Schroder led the Celtics in scoring with 28 points. Center Robert Williams also played well with his 12 points, 16 rebound double-double in the loss. The Celtics struggled to keep the ball in their hands and turned it over 19 times in this game.
The Cleveland Cavaliers were not expected to win this game, and for most of the game, it looked like they were not going to. They were down 74-62 going into the fourth quarter. However, they proceeded to outscore the Celtics 29-15 in the fourth quarter. Darius Garland led the Cavaliers in scoring with 26 points. Ricky Rubio had a productive game off the bench; he scored 16 points and had seven assists and five rebounds.
Celtics vs. Cavaliers Predictions
I picked the Celtics to win the last game, and I will pick them again. Josh Richardson and Al Horford are game-time decisions for the Celtics, but I think they will play. The Cavaliers are dealing with a couple of notable injuries. Kevin Love and Lauri Markannen may play tomorrow. However, they are still in the NBA's health and safety protocols, so I do not expect them to play. More importantly, Collin Sexton is injured, and that is a tremendous loss for the Cavaliers.
The Celtics are also hungry for a win against the team that just beat them. They still have a lot of good players and a strong roster, so I would expect them to come out aggressive tomorrow night and make life difficult for the Cavaliers. Bet on the Celtics.