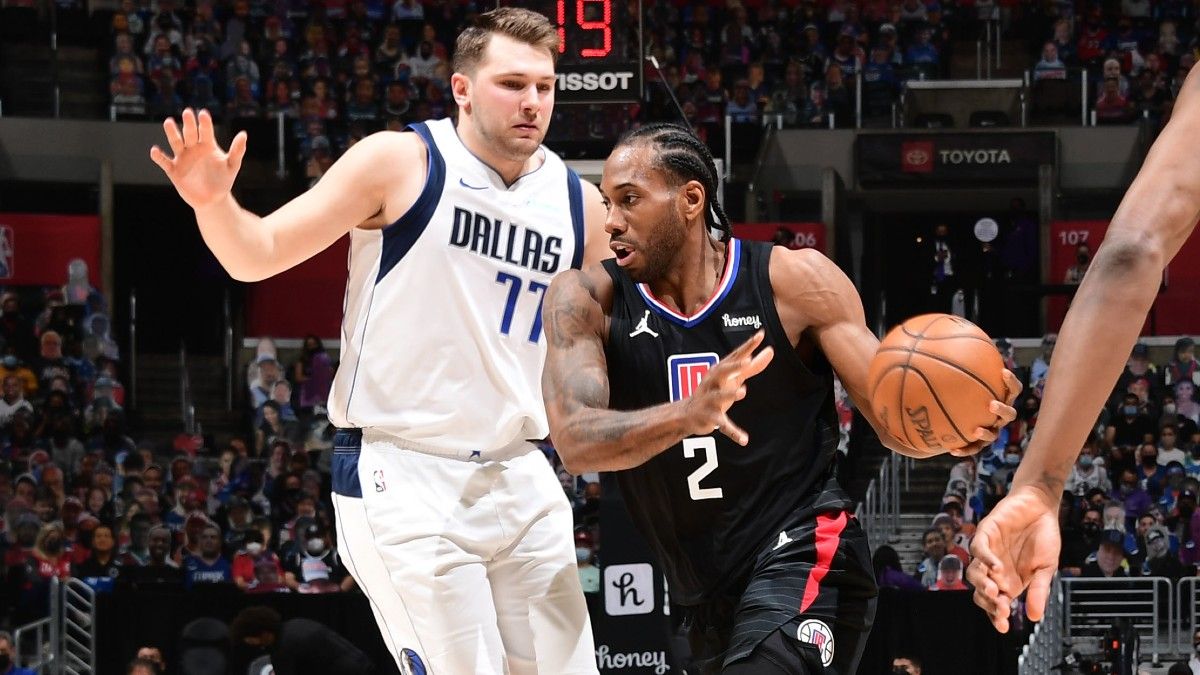 Clippers vs Mavericks Predictions for Game Six
Before the playoffs began the Los Angeles Clippers were considered a top team in the West that could advance to the NBA Finals. The Dallas Mavericks were a scrappy team led by superstar Luka Doncic but were considered a long shot at best. Five games into this series, it is the Mavericks who look like they deserve to advance to the next round. The Clippers vs Mavericks predictions have not been easy up to this point. But as the lone Friday night game, now is the time to see what team is for real.
Clippers vs Mavericks Odds
The Clippers are favorites once again on the road against the Mavericks. How is that even possible? It all starts with the fact that the road team has won every game in this series. So although game six is in Dallas, the oddsmakers do not believe it changes everything.
The point spread opened with the Clippers as -3 chalk and has dipped to -2 because everyone is buying in on the Mavericks who need to win this game to close out the series at home. Over 61 percent of the betting money is on Dallas. The problem is that the home court is not important in this series. If Dallas closes out the series they will be the first team to win at home.
It's not going to happen.
Snoop is on Board
The Clippers are struggling in this series, but so are the Lakers and that is getting the attention of some high-profile stars. In return, this series is now in the spotlight.
Snoop is a bum ass "fan" 😂😂😂 have fun with your clippers bro pic.twitter.com/GWPoRaxIVZ

— grant (@Grantopolous) June 3, 2021
Paul George is ready to extend this series and is on the record as being "confident" that the Clippers will win this game and extend the series.
Clippers vs Mavericks Predictions
Luka is the future of the NBA and one of the best players on the planet. He scored 42 points in the previous win and it is very clear that he needs to have a monster game if the Mavericks win. Kristaps Porzingis and Tim Hardaway Jr. have helped along the way, but it is very clear if they want to win, it is all about Luka.
The Mavericks are 5-12 against the spread (ATS) in the Conference Quarterfinals round and Luks will have a tough time repeating his performance from game five. Kawhi Leonard is under pressure for his final shot in the last game and it made Rajon Rondo go viral.
Never thought I'd agree with Rondo's reaction to a play 🤣 https://t.co/vuc2Ny97tt

— Katherine (@katherine_mod) June 3, 2021
This is the pressure that Leonard needs. The Clippers have underachieved in this series, but they will answer the bell and force a game seven.