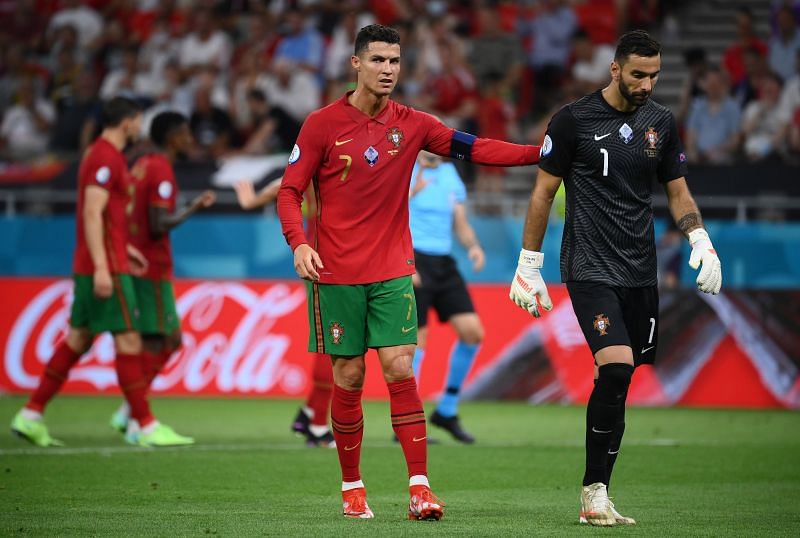 Euro 2020 Knockout Stage Predictions:  Portugal vs Belgium
The Euro 2020 Knockout Stage bracket is set and it's about to get real. On day one, Italy fought off a pesky Austria team to advance and Sunday has two incredible matches that will produce one upset that you do not want to miss. Our knockout stage predictions have been spot on and today we break down all of the matches for day 2.
Get a $2500 risk-free bonus to bet on the Knockout stage.
Czech Republic vs Netherlands
The Netherlands is the hot team coming into this match. They were the top-scoring team in the group stage and look to continue this impressive streak in the opener of the knockout stage. The Netherlands will have to navigate a difficult defense in Czech Republic. Netherlands has a rough history against the Czech Republic, but that was a long time ago. Memphis Depay and the talented Netherlands team will be ready for this match and they will win and advance.
[BETNOW] Claim this 125% signup bonus! ⚽️HERE⚽️
Portugal vs Belgium
Seville Spain is the setting for the best match of the day between Belgium and Portugal. Our betting guide is backing Belgium to win it all, so this may be a great opportunity to hedge,. Portugal is the Euro 2016 champions and has one of the best players on the planet on their squad in Cristiano Ronaldo. But Belgium is the No. 1 rated team and they have won 13 matches in a row entering this contest. Belgium is the favorite at +145, but they are primed for the upset. Ronaldo is out to break a record and advance his team to the next round. In a closely contested match, Portugal wins and advances to the next round of the knockout stage.
[BETNOW] Get your $2500 sign-up bonus! ⚽️HERE⚽️