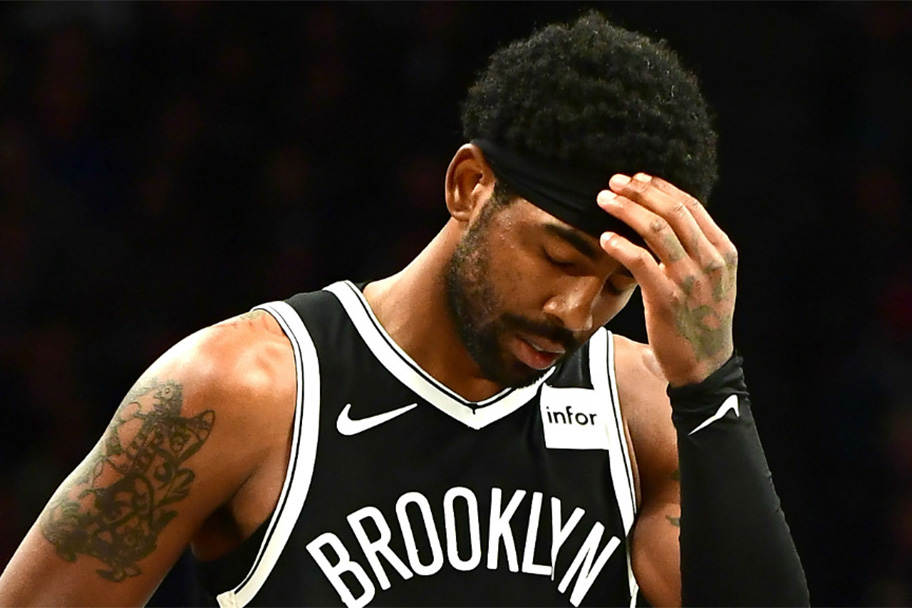 Kyrie Irving makes Brooklyn a bad bet
Kyrie Irving decided to opt into the final year of his $37 million deal with the Brooklyn Nets. Brooklyn fans are ready to make a run at the title with this team with Kyrie back. Sports betting sites adjusted the odds to win the 2023 NBA Finals and of course, Brooklyn is a favorite to win the title. But, run to the betting window, beware, because Kyrie makes Brooklyn a bad bet.
Kyrie vs the front office
Although Kyrie makes a boatload of money y opting in, he is not happy. The Nets are not happy with Kyrie after Irving made public a list of teams he will play for if they could not come to an agreement. Irving had no choice. Other teams were not going to sign him to a better deal and the Nets were not going to give him away in a deal. This is why LeBron and the Lakers had no chance to acquire Kyrie. But now that Kyris is on an expiring contract, he is available for the right price.
Don't be surprised if Irving is on another team at the end of the season.
Kyrie vs Steve Nash
Kyrie does not like Steve Nash. It has been widely reported that Irving and Nash have issues. At one point Irving refused to practice for Nash and ran his own practice after the Nets left the court. This blatant disrespect will cause a problem on the court and with other players. This type of negative energy can spread and tear ap[art a team.
Can't count on Kyrie
It is clear that Kyrie is in it for himself. He does not play when he does not want to play and he lets his personal issues and feelings get in the way of coming together as a team. Technically Kyrie is playing for a contract with this opt-in, but can you trust him? The minute he is unhappy he will skip games and request a trade. He already basically forced James Harden out of town and he may do the same to other players.
Other intangibles
Sportsbooks have the Nets as 7-to-1 favorites to win the NBA Championship. But Irving is not the only problem. Can you trust Ben Simmons enough to play a full season? Simmons checked out physically and mentally and has not been back since. The Nets will need Simmons if they want to win.
Kyrie Irving and the Nets need a lot to go right if they want to win. Think Kyrie can make it happen? I wouldn't bet on it!
With many sportsbooks to choose from, make sure that you bet the 2023 NBA season, with the best. When looking for a place to bet, you want great customer service, huge bonuses, and the best variety of basketball betting odds. Join for free now and get a first deposit bonus of up to $1000 and a $10 casino chip!
Join the #1 sports betting platform in the US! [CLAIM YOUR BONUS]