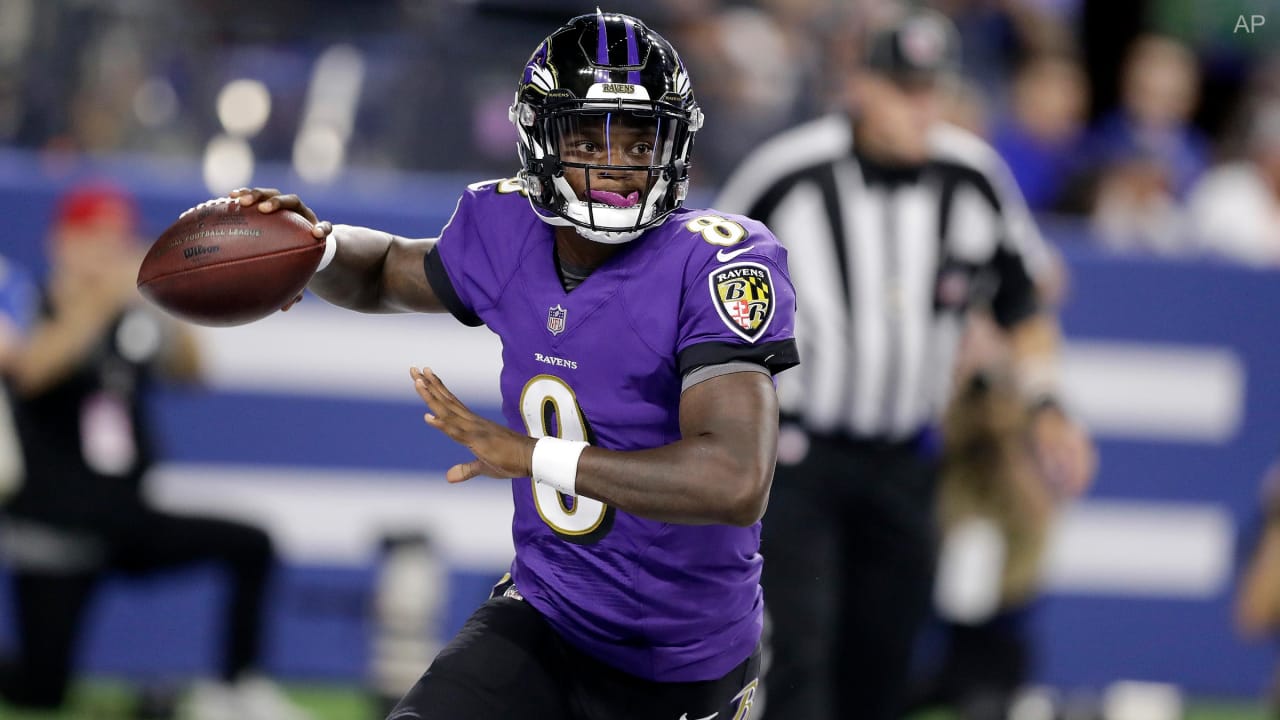 Monday Night Football Colts vs Ravens Pick and Predictions
Every week in the NFL is a roller coaster. Up to this point, week 5 of the NFL is very entertaining. Monday night football will keep that trend in motion as the Indianapolis Colts and the Baltimore Ravens take to the field in what will be an epic battle between two AFC contenders.  Two very good teams on the big stage may make the Monday Night Football Colts vs Ravens pick a difficult bet to make, but the winner is obvious.
Are you betting on Monday Night Football?
Bet with the best and get a 125% Bonus and up to $2500 in perks! You bet, you win and your ass gets paid! Click here and bet on the big game!
Colts Are Better Than You Think
The Colts have had some issues. QB Carson Wentz has had multiple injuries and the Colts cannot get a win. But, they have had one of the worst schedules in the NFL to date. After the game against the Ravens, things will get much easier.  This makes the game against the Ravens, the most important game of the season. If they can use the momentum from the win last week and beat the Ravens, the Colts will go to the playoffs and can even win the AFC. But it won't be easy.
Ravens are Ready
The Ravens do have some flaws but they are playing very good football. The home team is 4-0 ATS this season on Monday Night Football and the Ravens will be more than happy to be on the big stage with such a big fan base. (#RavensFlock)
Monday Night Football Colts vs Ravens Pick
The Colts are not a bad team, but they have a bad reputation. They are well-coached and they have talent on both sides of the ball. If not for the slow starts and the injuries, the Ravens would have been a field goal favorite. But the line has exploded because the Raves beat the Broncos on the road and are 12-5 ATS on Monday Night Football.
Don't believe the hype.
The Colts have covered six of the last eight games on the road. They have the talent to win this game and the points are a nice luxury to have. Finally, the Colts are 10-2 ATS in the last 12 meetings and 6-1 ATS in the last seven meetings in Baltimore. The play is the Colts.