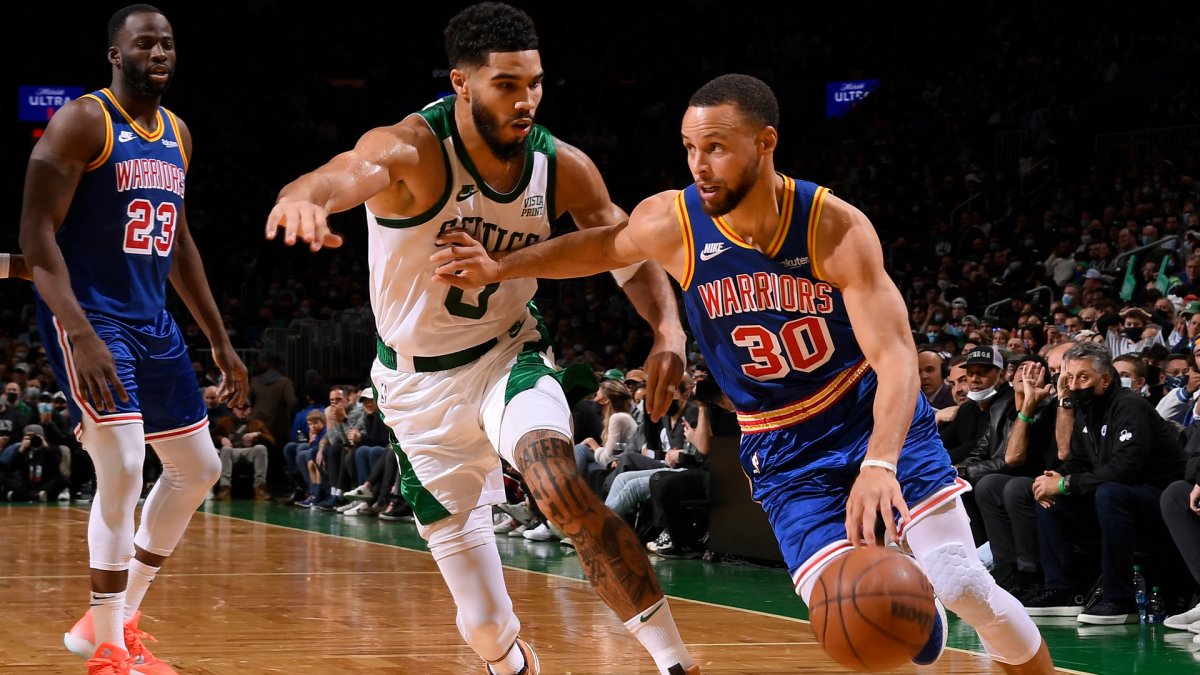 NBA Finals 2022 MVP prediction: Who wins the award?
The NBA Finals between the Golden State Warriors and the Boston Celtics have the potential to be a legendary series. Both teams are very good and they have an incredible array of talent on the court. The Warriors are the favorites to win the series, but making an NBA Finals 2022 MVP prediction is not a slam dunk.
Warriors candidates
The Warriors have multiple players that can walk away with the most valuable player award. Since the 2014-2015 season the Warriors have won the championship three times. Andre Iguodala and Kevin Durant won the MVP award in the championship seasons. Thereof course is a notable name missing. Stephen Curry has yet to win an NBA Finals MVP award. Talking heads of suggested that this is the only missing piece of an impressive resume. This is why the sportsbooks have made Stephen Curry (+110) the favorite to win the award.
Other notable odds: It is hard to see any other player winning this award, but Klay Thompson (+1400) and Andrew Wiggins (+3300) are interesting candidates that can steal this award.
Celtics candidates
Like the Warriors, the Celtics have an obvious candidate to win this award. Jayson Tatum (+175) has the highest odds to win the award. If you believe that Boston will win the series it is best to bet the MVP prop now. Because if Boston steals Game 1, these odds will change.
Other notable odds: Jaylen Brown (+1000) and Marcus Smart (+2200) make up the "big 3" in Boston and can have some very big games. Brown can score against anyone and Smart will be playing defense on Curry. If Smart can shut down Curry that may be enough to win the MVP.
Another interesting option is Al Horford (+8000). This is the first NBA Finals for Horford. He has had incredible defensive efforts in the series against Miami and can put up some big production in the point department. If he can string some quality games together, Horford will be the sentimental favorite to win this award.
Brown is overshadowed by Tatum, but he has the potential to put up a 40+ night. Brown also rebounds the ball very well which makes him a double-double waiting to happen. At times Brown will struggle with ball control, but he is still a very important player on this Boston team. With all eyes on Tatum, there is value on Brown to walk away with the MVP.
With many sportsbooks to choose from, make sure that you bet the 2022 NBA Finals, with the best. When looking for a place to bet, you want great customer service, huge bonuses, and the best variety of basketball betting odds. Join for free now and get a first deposit bonus of up to $1000 and a $10 casino chip!
Join the #1 sports betting platform in the US! [CLAIM YOUR BONUS]