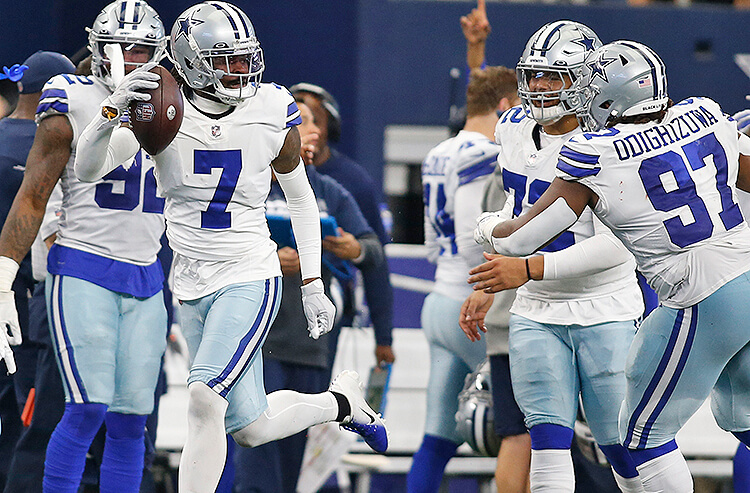 2021 NFL Thanksgiving Predictions: Raiders vs Cowboys Picks
When the season first started this looked like a marquee game, but that has all changed. The Raiders have had a coaching change and have fallen on hard times. The Cowboys are dealing with injuries and COVID problems but still look like a playoff team. Regardless of when these two teams meet up, especially in primetime, it will make for a good game. The 2021 NFL Thanksgiving predictions must include the Raiders vs Cowboys.
2021 NFL Thanksgiving NFL Betting Bonuses
Celebrate Turkey Day with a boatload of big bonuses for the holidays! MyBookie is offering multiple big-money bonuses to load your pockets. Every day they have a $10,000 Blackjack tournament that is free to enter. On Thanksgiving, they have a $250 risk-free bet on the Raiders vs Cowboys. On Black Friday they have a long list of boosted odds and bets you can't lose. Finally, on Cyber Monday they have a $100 free bet for Monday Night Football! Don't miss out on all of the free gifts.
Raiders vs Cowboys Picks
The Raiders are a +7.5 underdog and only getting 37 percent of the bets as the public is siding with the Cowboys in this game. This is mainly due to the popularity of the Cowboys and that the Raiders are 2-6 ATS in the last eight games overall.
2021 NFL Thanksgiving Predictions
Both teams will be on a short week, but the Cowboys are used to playing in this spot. The Cowboys will be without wide receiver Amari Cooper but Dak Prescott still has plenty of options to throw too. Cedric Wilson will become the top-slot man on offense and the Cowboys will look for Ezekiel Elliot to control the ball on the ground. The Cowboys are just 5-11 ATS in the last 16 games on a Thursday, but Thanksgiving is different.
The Raiders have to lean heavily on quarterback Derrick Carr to win football games. The running game has stalled and Josh Jacobs cannot find a running room. Jacobs has amassed over 50 yards just twice this year and that makes the Raiders offense very one-sided. The defense is not much better and this game can get away from the Raiders very quickly. The Raiders playoff hopes fade away as they lose big on Thanksgiving to the Cowboys.
Free Thanksgiving Picks Against the Spread for every game
Get the pick: Bears vs Lions
Get the pick: Raiders vs Cowboys
Bailout Pick: Bills vs Saints