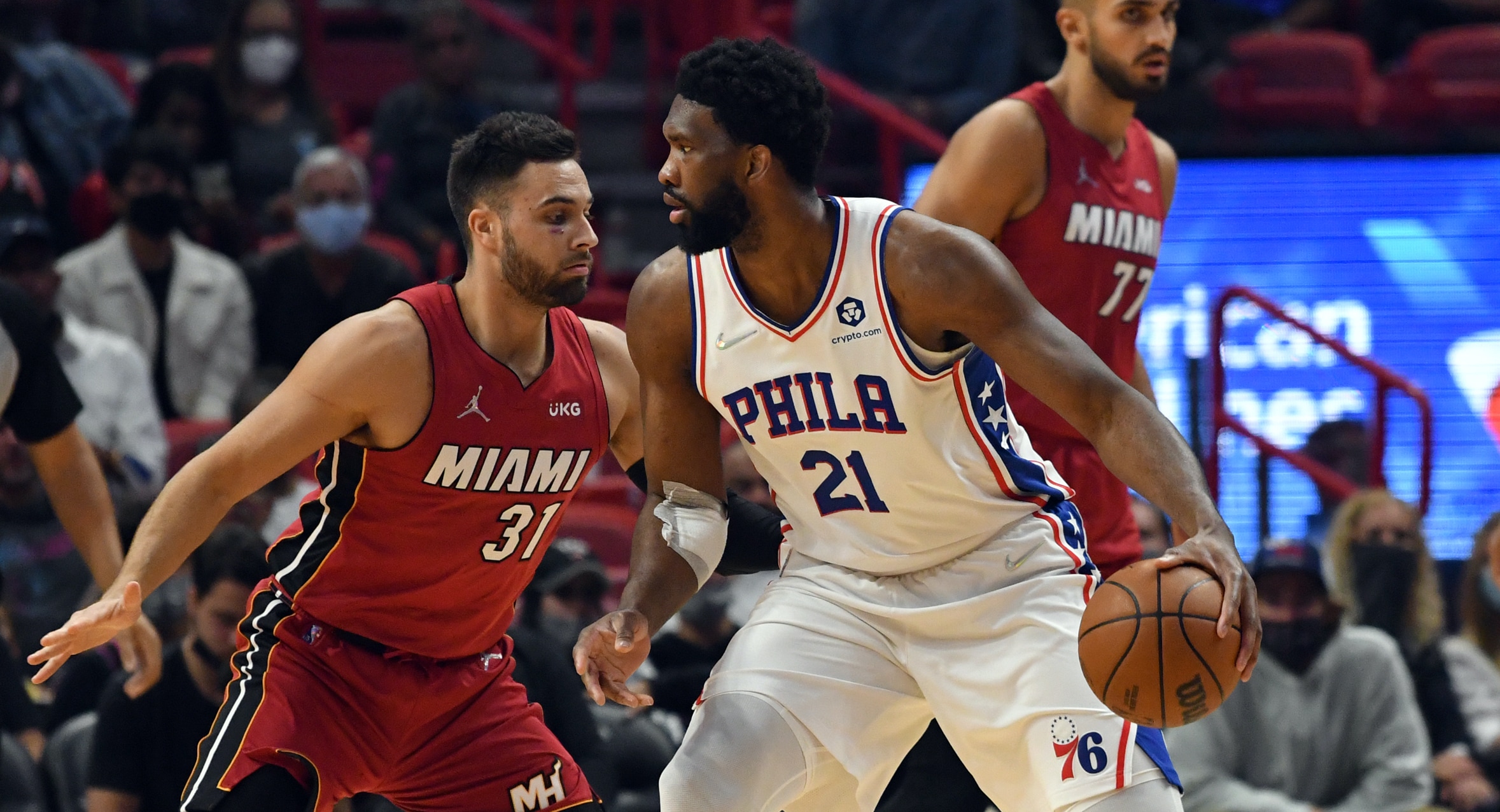 Sixers vs Heat Game 5 pick and why the series is over
At one point, the Miami Heat were the best team in the East and had a demanding 2-0 lead over the Philadelphia Sixers. But in the NBA playoffs, anything can happen. Joel Embiid returned from injury, James Harden found his groove, and the series is knotted at two games apiece. The obvious Sixers vs Heat Game 5 pick may seem like the Heat since the game is in Miami, but beware.
2022 NBA Playoffs basketball betting bonus
If you are going to bet on the NBA playoffs, you better bet with the best! This elite sportsbook will give you a $1,000 bonus when you sign up for free and bet on basketball! Join today! and see what it's like to bet with the best! 
The home teams are the obvious favorite (like the Suns) and that is the same for Game 5 as the Heat are listed as -3 favorites. Since the Heat has yet to lose in this series at home, the betting public is running to the window to wager on Miami. According to the latest betting percentages, 61 percent of the money being bet on this game is on Jimmy Butler and the Heat.
Different Sixers squad
Miami has not lost at home against Philadelphia in this series, but remember, Embiid did not play in those games. Now that the true MVP is back, the Sixers are the superior team and it's not close. Embiid changes the game on offense and defense. His presence allows for spacing which is why Harden went off in game four. Harden (and the rest of the team) is getting better shots. That is why Harden was 6-10 from the three-point range in Game 4.
The Heat may be without veteran Kyle Lowry who re-injured his hamstring and is now listed as questionable for game 5. Butler cannot do it alone and he tried in the two losses accounting for nearly 25 percent of his team's shots in game 4.
Sixers vs Heat Game 5 pick
The Heat is not getting any help from the bench and averages just 26 points per game in the last two outings. The Sixers are 5-2 against the spread in the last seven games following a win. This is a sign that this team carries momentum and confidence into a game after a win. They will do it again on Tuesday night in Miami. Philly wins and the series is over.