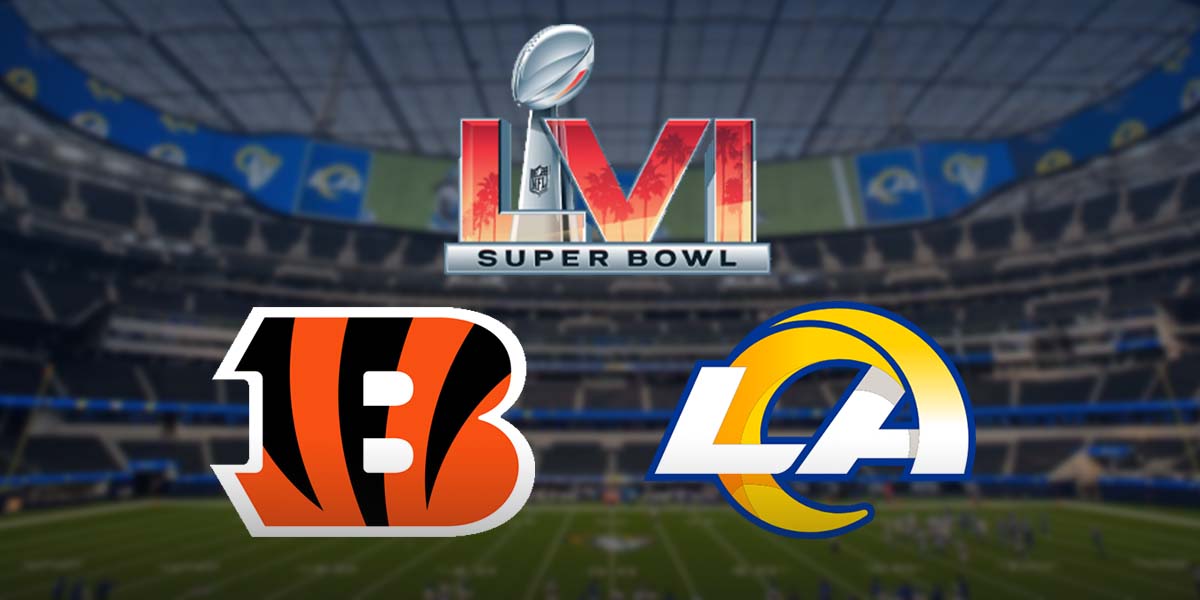 The Best Super Bowl 2022 Betting Trends
Super Bowl LVI is here and the Cincinnati Bengals and the Los Angeles Rams will do battle to see who the best team in the National Football League is. Millions of people will watch and wager on the biggest game of the year. One popular tool that people will utilize is the Super Bowl 2022 2022 betting trends.
Super Bowl Betting Bonus
Are you betting on the Super Bowl? Of course, you are! So bet on the big game with the biggest limits, the best bonuses, and the fastest payouts! Bet with the best sportsbook and win big! SIGN UP HERE!
Why Try Trends?
Once the Super Bowl betting point spread is posted, the betting begins. Since there is a big break between Championship week and the Super Bowl, there are plenty of things to consider. Trends are posted in an against the spread format (ATS) and they have trends for both teams pointing out recent angles to bet on. Some people love trends and some hate trends, it's up to you to decide.
Super Bowl Trends
While some Super Bowl trends seem obvious, they are worth noting. Teams that rush for more yards in the Super Bowl are 38-14-3 ATS and teams that average more passing yards per attempt are 37-15-3 ATS. The Super Bowl can produce blowouts, but not lately as 16 of the last 18 games have been decided by 14 points or fewer.
LA Rams Trends
The favorites in the Super Bowl are 34-20 straight up (SU) but are below 50 percent against the spread. The team that has the better regular-season record is 29-29 SU but they have lost 11 of the last 12 Super Bowl games. The Rams are 3-7 ATS in the last 10 games after accumulating less than 90 yards rushing and 2-5 ATS in the last seven playoff games as a favorite.
Cincinnati Bengals Trends
Over the last 20 years, the underdog is 14-6 ATS in the Super Bowl. Underdogs of at least three points (Bengals are +4) are 7-2 SU and 8-1 ATS in the big game since 2007. The Bengals thrive as a small puppy this year. The Bengals are 7-0 ATS and have won six of those games outright when they are an underdog of at least three points. Quarterback Joe Burrow is 11-2 ATS in his career as an underdog getting at least three points.
To Trend or Not to Trend
Super Bowl betting trends are fun to look at and they can be easily used to support your selection. However, use them as a piece of your handicapping on this big game when trying to pick a winner. In the end, winning is all that matters.