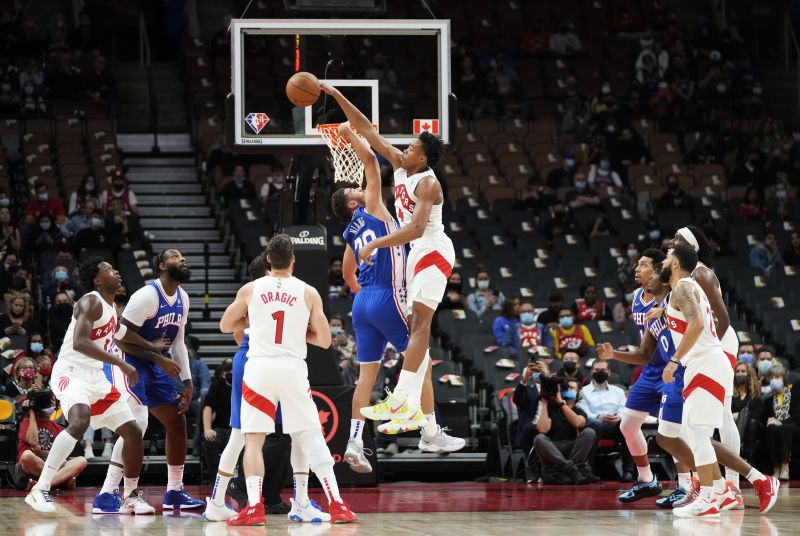 Toronto Raptors vs. Philadelphia 76ers Matchup Preview 
By Max Heering
The 6-5 Toronto Raptors will be playing the very injured Philadelphia 76ers on the road on Thursday. The Raptors have been playing well, even if they do not have any All-Stars on the team. They lost their last game to the Brooklyn Nets 116-103 at home. Fred VanVleet led the Raptors in scoring with 21 points and threw in eight assists. The Raptors played well but lost the game because of their three-point shooting. The Nets went 17/38 from behind the three-point line, compared to the Raptors' 7/30 from behind the three-point line.
The 8-4 Philadelphia 76ers lost their last game to the Milwaukee Bucks 118-109. They are very injured and played without Seth Curry, Matisse Thybulle, Tobias Harris, Ben Simmons, and Joel Embiid in their last game. However, even with all of those injuries, the 76ers still put up a fight. Tyrese Maxey scored 31 points in 39 minutes in his best effort to propel his team to a win. The 76ers shot the ball eight more times than the Bucks but only made 40.3% of their field goals compared to the Bucks 46.3%.
Raptors vs. 76ers Predictions
If the 76ers were playing at full-strength, this game would not be close. However, they are playing very far from full-strength, which gives the Raptors an edge. The Raptors may not have the most talented roster in the league, but they can be hard to beat. They are also not dealing with notable injuries and have a good leader in Fred Van Vleet. I do not think this game will be very exciting, but if you are going to be on it, bet on the Raptors.
My Prediction: Raptors 103, 76ers, 96.
Are you looking for a new sportsbook to bet on the NBA? 
If you're signing up for a new sportsbook for basketball here are two of the best welcome bonuses available:
Get a $25 free live betting play and $1000: -CLAIM THIS BONUS- 
Double your first deposit up to $1000 and get a $20 casino chip: -CLAIM THIS BONUS-