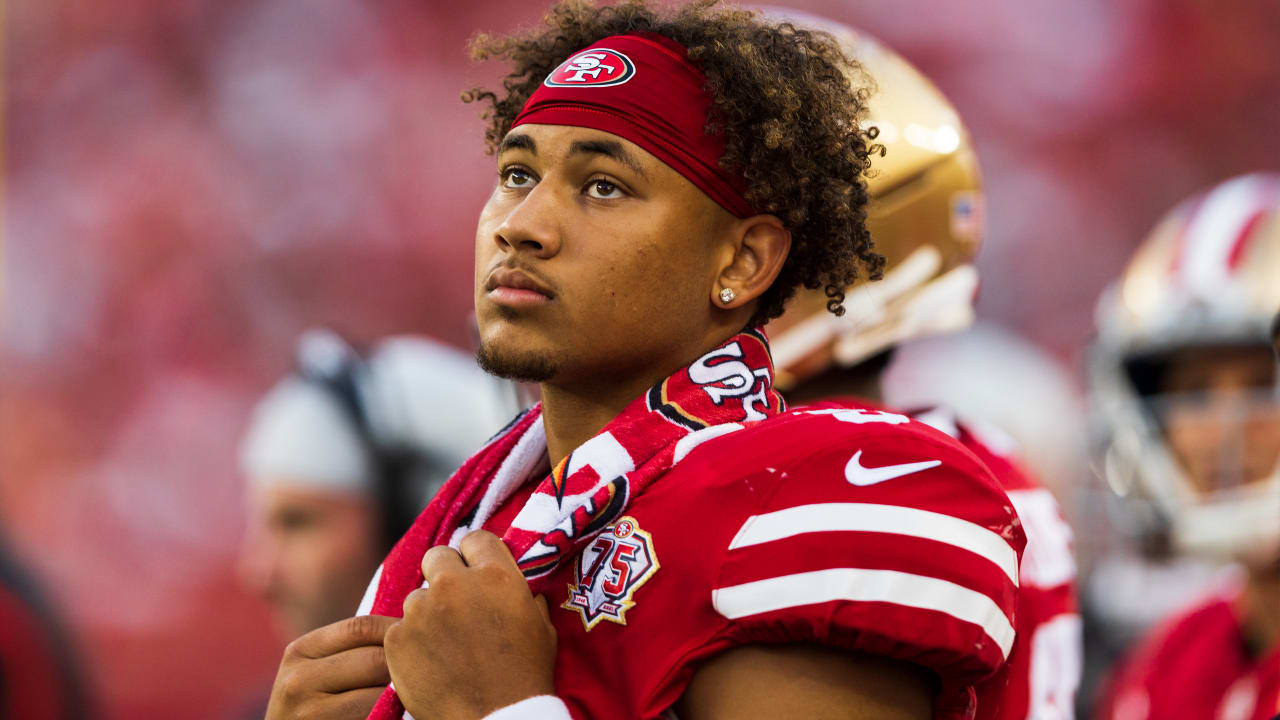 The early 2022 NFC West win total you have to bet now
The NFL season has yet to begin, but there is still reason to look at the NFL's future odds, especially in the NFC West. This is arguably one of the best divisions in all of football. This division has the defending Super Bowl champions in the Los Angeles Rams and several other teams that can make the playoffs this season. Although anything can happen between now and the start of the season, but there is one early 2022 NFC West win total you have to bet on now.
2022 NFC West win totals
All of the NFL win totals used in this article are listed and can be wagered on here. Sign up now and get an exclusive bonus to bet on the NFL this season. [BET NOW]
The Rams are the Super Bowl champions so, of course, they are going to have an inflated win total. The projected 10.5 wins may be a little high to some, but this team has the talent to get it done. Matthew Stafford is focused to repeat the run and the team paid to bring back Aaron Donald. This is a win total that you can wait to bet on.
The Seahawks made a splash this offseason by trading All-Pro quarterback Russell Wilson to the Denver Broncos. This signals a rebuild and every indication is that they will trade or release their best players with an eye on the future. It may be tempting to bet the under 5.5 total wins, but don't bet against Pete Carroll with something to prove. Pass on this bet.
This win total is very interesting because everyone wants to know what is going on with quarterback Kyler Murray. He wants to get paid, but the 49ers are not budging (yet). The drama is being played out on social media.
Does Patrick Peterson think former teammate Kyler Murray will stay in Arizona for the long haul? "No. I've been around K1. He's a competitor. … I feel like (the Cardinals) don't put the team in a position to be successful year after year after year."https://t.co/NwUeEdyc94 pic.twitter.com/iqbZC7a3VW

— Around The NFL (@AroundTheNFL) April 21, 2022
This NFL win total may seem like a good bet right now, but if the Cardinals ultimately bring Murray back it could change anything. Don't bet on this one just yet, but there is another one that you have to bet on now.
The 49ers are in trouble. They went deep in the playoffs a year ago and have one of the best defenses in the league as well as an offense loaded with firepower. Yet there is big trouble coming.
Deebo Samuel scrubbed his social media of everything that is the 49ers and he wants a trade. This is a clear indication that everything is not okay in San Francisco. And don't forget about the problems at quarterback. Despite winning football games his entire time by the bay, Jimmy Garoppolo is on his way out. The 49ers have made it clear that they plan to go with Trey Lance. Jimmy G is rehabbing his shoulder and Lance has "indications" that he will be the starting QB this season.
This uncertainty will cause problems around the franchise. Asking this team to get 10 wins with everything going on is asking too much.