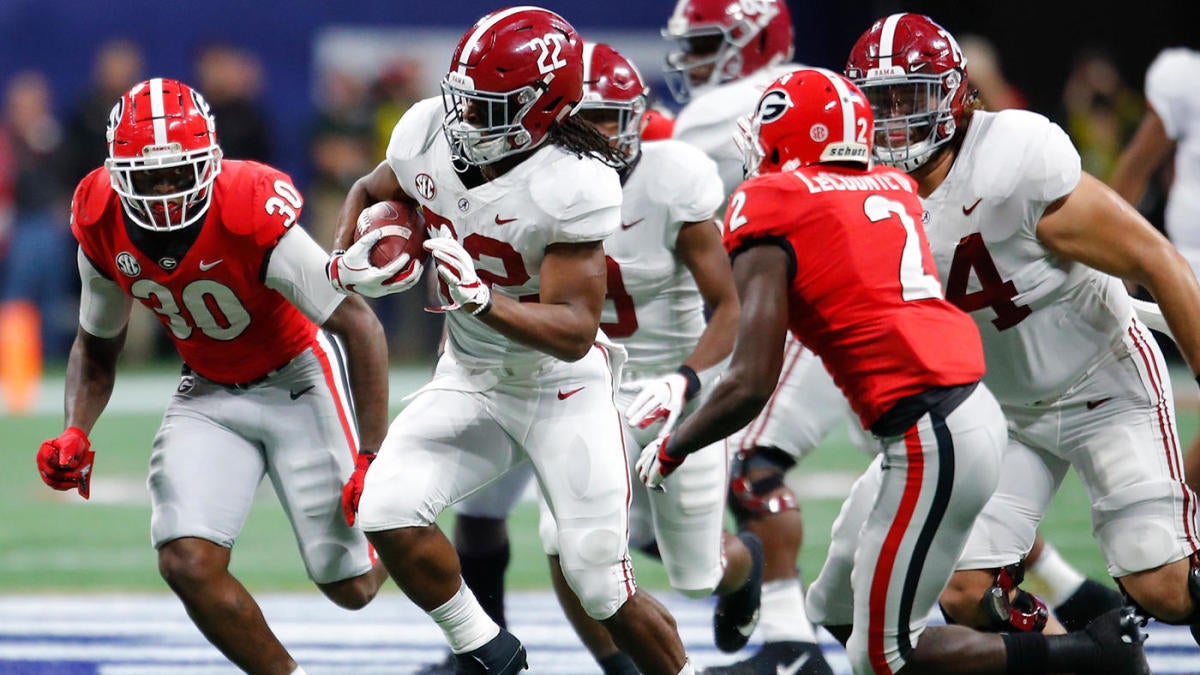 Alabama vs Georgia 2022 Predictions for the National Championship
We all saw this coming? Sure they had to take down Cincinnati and Michigan first, but it was unavoidable. The Alabama Crimson Tide and the Georgia Bulldogs will meet for a third time to decide the 2022 National Champions ship. Alabama vs Georgia 2022 predictions are all over and the public is betting big on the last college football game of the season.
CFP National Championship Presented by AT&T Betting Bonus
2022 National Championship Odds
The 2022 National Championship odds have been on a roller coaster since they opened. Before you bet on this game, look at all of the best sportsbooks because there are many different spreads on this game and you want to get the best one available. When it first opened many reputable sportsbooks had Georgia -1.5. That number was bumped up and can be found as high as Georgia -3. This move is due to reported "sharp" bets being placed on the Bulldogs. Although the big wagers are on the Bulldogs, Nick Saban and the Crimson Tide are still considered the kings of college football.
No. 1 Alabama Crimson Tide vs. No. 3 Georgia Bulldogs
CFP National Championship Presented by AT&T
When: Monday, Jan. 10 at 8 p.m. ET
Where: Lucas Oil Stadium, Indianapolis
How to watch: ESPN and ESPN App
Opening line from BetOnline Sportsbook: Georgia (-2)
Roll Tide and the Public
Since the betting spread opened, more money and more wagers are on Alabama to win another national title. Over 70 percent of the money wagered on this game is on the Tide. And a game of this magnitude and popularity will get even more wagers as we get closer to kickoff. It may also be due to the fact that Saban is a killer as an underdog. The trend that you will hear about more than any other is that Saban is 6-1 in games that he is listed as an underdog and the Tide often win by double-digits. This of course includes the SEC Championship against the Bulldogs in the last meeting.
Coach vs Coach
We know all about Nick Saban, but there's more.  He is 7-2 in National Championship games, with the two losses coming to Clemson. He owns the Bulldogs with a 9-2 record. We also know that he dominates when he faces a coach that used to be on his staff. But it should be noted that Alabama is 1-4 ATS in the last five championship games and 3-7 ATS in the last ten games in the month of January. Alabama may win a lot late in the season, but they don't cover.
Georgia's head coach Kirby Smart is no slouch. He has ushered Georgia back into the national spotlight with two national championship appearances in the last three years. Not bad for a program that had never been there. He is 65-15 overall and dominates the East division title. The only blemish is that he struggles against Nick Saban.  However, he handled the win against Michigan very well. It is clear that his target is Alabama and he has the Bulldogs focused at the right time.
Alabama vs Georgia 2022 Predictions
Although big games are often high-scoring, the saying is true. Defense wins ball games. It is clear that the Bulldogs have the better defense. Georgia is 9-5 ATS this year and that includes 5-1 ATS when the spread is less than 20 points. The Bulldogs are 11-4 ATS as a neutral field favorite too. Stetson Bennett is over the intimation of playing against Alabama. Bennett faces an Alabama secondary that is banged up. Although Alabama is deep, communication problems could hurt the replacements. Bennett is the x-factor in this game and if he can avoid the turnovers the Bulldogs will win this game by double-digits.