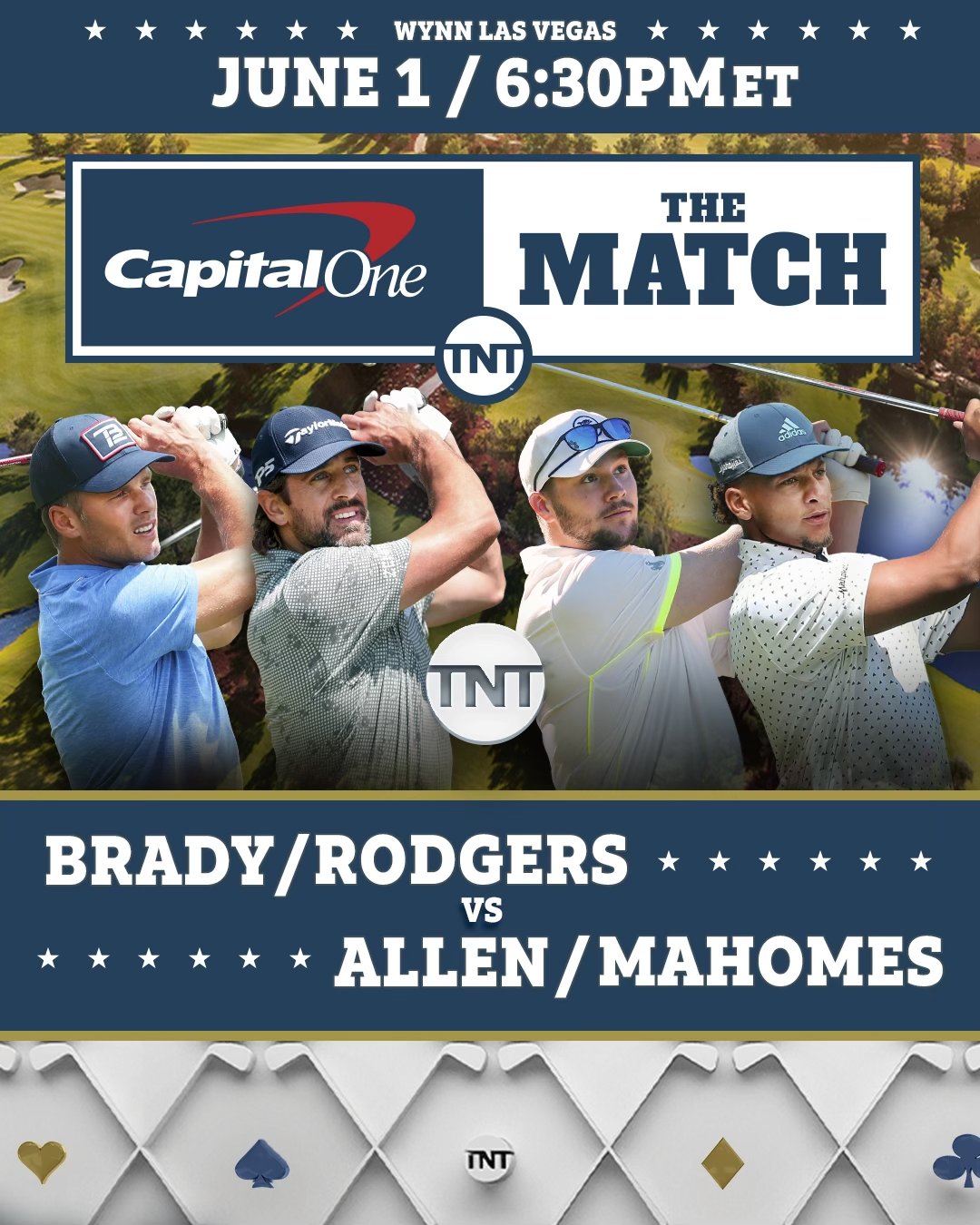 2022 Odds on The Match: Brady-Rodgers vs Mahomes-Allen
The 2022 version of "The Match" will feature four of the best quarterbacks in the game today. Tom Brady and Aaron Rodgers will team up to take on Patrick Mahomes and Josh Allen on June 1 in Las Vegas. With four popular personalities in this event, it will receive attention from football and golf fans alike. The same can be said about sports betting fans that will be more than happy to put a few bucks on the match. The 2022 odds on the match reveal that experience matters.
2022 Odds on the Match
Tom Brady and Aaron Rodgers have both had the luxury of playing in this event. Although Mahomes and Allen have experience playing under pressure, it is much different in an event like this one. Here are the opening odds for the event.
Josh Allen / Patrick Mahomes +125
And the smack-talking is already starting as Brady made it clear that hs is up for the challenge.
We tried to make this a tag team cage match but the lawyers said our contracts wouldn't allow it…#CapitalOnesTheMatch is back, June 1st. Let's kick their ass @AaronRodgers12 | @JoshAllenQB @PatrickMahomes pic.twitter.com/3ByQqBkIJR

— Tom Brady (@TomBrady) April 18, 2022
Golf Prop betting for The Match
Another popular way to bet on the match is by wagering on golf props. There is already a long list of props available for betting, here. When it comes to who wins, it is clear that the team of Brady and Rodgers is going to get the bulk of the betting action. However, this is because the majority of us have yet to see Mahomes and Allen play golf. The edge may be to bet on the underdogs now and see how the point spread moves as we get closer to the event.