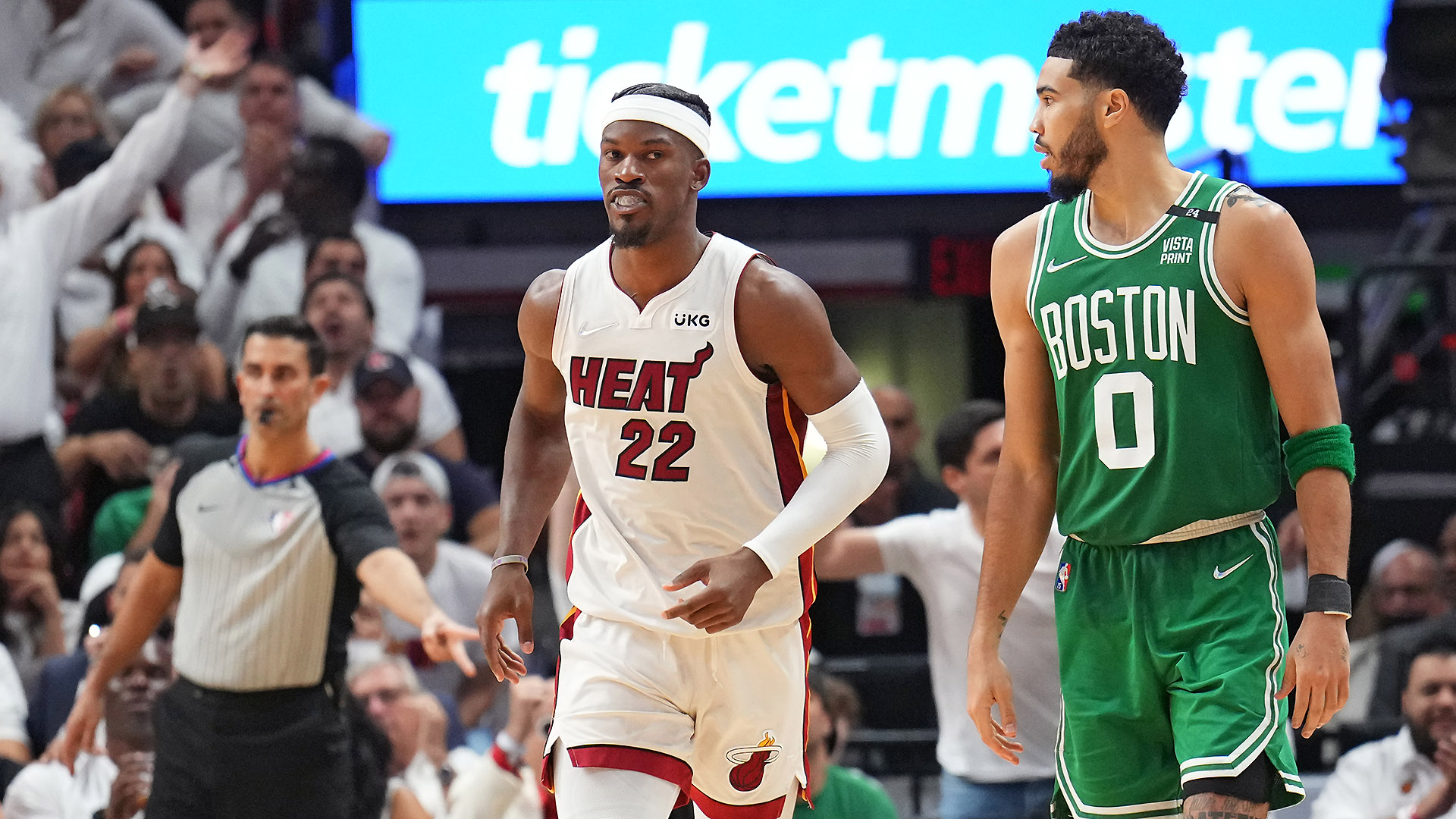 The 2023 NBA playoffs are in full swing! Our NBA betting headquarters is a one-stop shop for your basketball betting needs. From odds, trends bonuses, and explaining the Zig Zag theory, it's got everything you need! Of course, it includes 2023 NBA playoff picks against the spread. All picks are free! Here are all the selections for tonight's game including tonight's predictions.
We keep an updated record of our picks for every game in the playoffs.
Celtics vs Heat Game 3 Pick and Predictions
The Boston Celtics are in a must-win spot in the Eastern Conference Finals. That pressure situation usually comes in Game 6 or Game 7, but for Boston, it is here early. The Miami Heat has dominated this series and holds a demanding lead with two impressive wins in Boston. The Celtics vs Heat Game 3 Pick and Predictions may just be the toughest to make with so much on the line.
The Heat is on
Jimmy Butler is playing great basketball. The Heat have won all five playoff games in Miami and Butler and the Heat seem unstoppable. Bam Adebayo is feeding off the energy from Butler and producing in a very big way. The bench of the Heat is responding as well and currently, this looks like a mismatch, yet the Celtics are still small favorites in this game.
Where are the Celtics Superstars?
Jayson Tatum has yet to make a shot in the 4th quarter in this series. Combined with Jaylen Brown both stars are 4 of 17 from the 3-point range. This may be due to cold shooting or great defense from Miami, but if the Celtics want to make this a series something has to change now.
Celtics vs Heat Game 3 Pick and Predictions
The Celtics are 4-1 against the spread (ATS) in the last five games in Miami. So they know how to win and cover in South Beach. Boston is also 7-2 ATS after a loss and 4-1 ATS in the last five road games. The Celtics are too good to get swept out of this series.