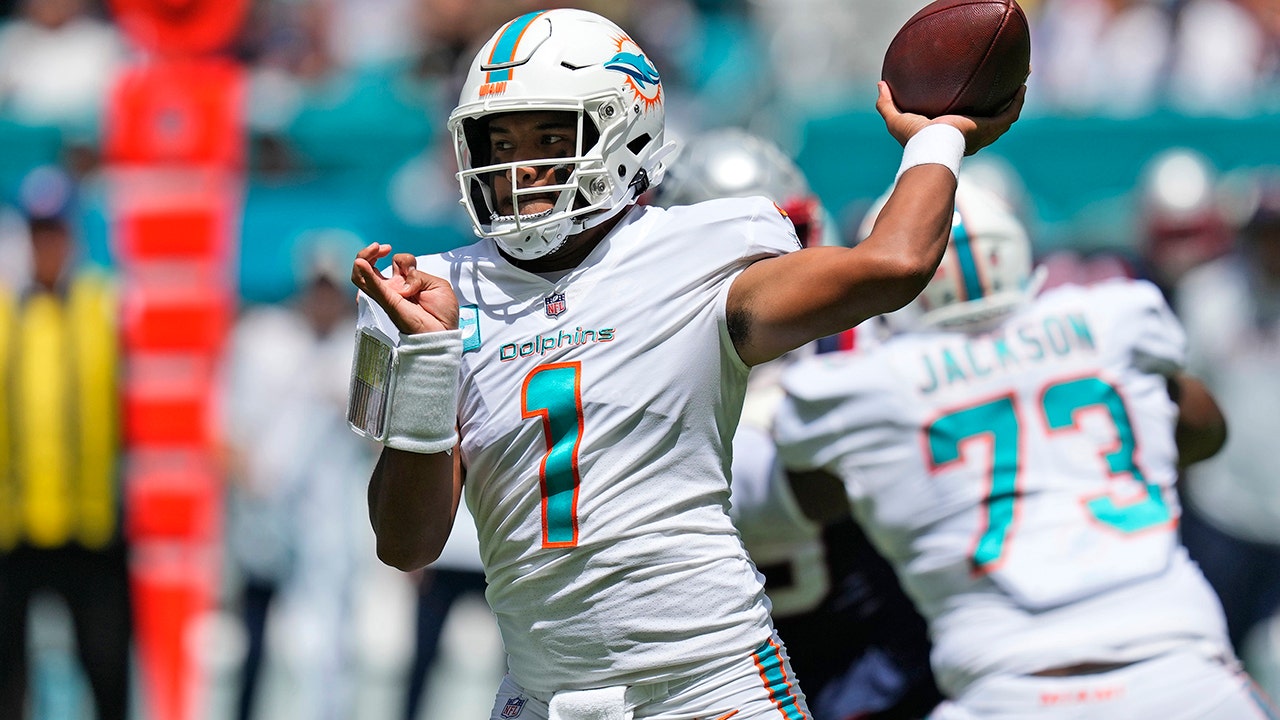 NFL Week 2 Picks Against the Spread
As the NFL season kicks into high gear, there's nothing quite like the thrill of making those winning picks against the spread. Whether you're a seasoned bettor or just looking to add a little extra excitement to your Sunday football ritual, we've got you covered. In this comprehensive guide, we break down each Week 2 matchup, analyze the latest trends, and provide expert insights to help you make informed betting decisions. Get ready to conquer the point spreads and come out on top this NFL season with our Week 2 picks against the spread for every game.
Bears vs Buccaneers: Bear Down, Tampa!
In a world where the Bucs shocked everyone in Week 1, remember they did it against a Viking squad that seemed more lost than a polar bear in Florida. Now, they're the darlings of the oddsmakers, but the Bears are no cubs. It's time to unleash the secret weapon: the Week 1 double-digit loss trend! Teams stung in the first week tend to bounce back in Week 2, and our Chicago Bears are roaring to embrace this trend. Mayfield, meet the bears; they've got something to show you.
Chiefs vs Jaguars: Lawrence's Jungle Fever
Sure, the Chiefs suffered a Week 1 upset, but guess what? The cavalry's back! Kelce and Jones are strapping in for action. But hey, Jacksonville ain't just any jungle; it's got Trevor Lawrence, and his offense can party with the big boys. Revenge is a dish best served hot and spicy, and the Jaguars are cooking up something special. Get ready for an upset of epic proportions.
Ravens vs Bengals: The Burrow Bounce-Back
Bengals fans, hold onto your tiger-striped hats. Joe Burrow may have stumbled in Week 1, but he's got the calf injury excuse in his playbook. This time, he's back and ready to roar. History tells us that when Burrow's wounded, he strikes back harder. The Ravens are in for a growling surprise as the Bengals pounce and claw their way to victory.
Colts vs Texans: Rookie QB Rumble
In the land of the untested QBs and rebuilding dreams, the Texans' defense emerges as the iron fist in this showdown. DeMeco Ryans is cooking up a defensive storm that's bound to confuse poor Anthony Richardson. The odds flip-flop faster than a pancake on Sunday morning, and it's all because of that Texans defense. Brace yourself for a rookie QB rollercoaster.
Raiders vs Bills: Bills Bounce Back?
Bills Mafia had their wings clipped when Josh Allen had a Monday night meltdown against the Jets, a team that looked about as lost as your uncle at a carnival. But fear not, Buffalo faithful! The Raiders are in town, and they've had quite the East Coast sleepover to adjust to the time change. Here's the twist: they've been sleepwalking through their road games recently, going 7-11 ATS in their last 18. Allen, itching to answer the critics, is ready to serve a Raiders' platter of humble pie.
Chargers vs Titans: Charger-less Thunder
The Chargers are hitting the East Coast but leaving their big guns behind. Austin Ekeler is sidelined with an injury, and while their backup isn't too shabby, they're also lugging around a coach with a playbook that's like reading a foreign language. Meanwhile, the Titans boast a defense as stout as grandma's chili. Mike Vrabel's home underdog record (60% ATS) speaks volumes, and with Derrick Henry dictating the tempo, it's charger-less thunder on the horizon.
Packers vs Falcons: Pack Attack vs Runnin' Falcons
Green Bay's offense looked spicier than a jalapeño popper in the opener, but injuries are raining on their parade. Without Aaron Jones and Christian Watson, they're rolling in with a skeleton crew. The Falcons, on the other hand, have legs and they know how to use them, boasting one of the league's top ground games. Green Bay's defense has more holes than Swiss cheese. The Falcons fly high at home and put the Packers in the rearview mirror.
Bet on the NFL at SportsBetting.ag and double your money on your first two deposits, up to $500!
But wait, there's more! Sign up today and receive a free entry to a $10,000 NFL Survivor contest. And if you deposit with cryptocurrency, you'll get an additional free entry!
Don't miss this incredible opportunity to boost your NFL betting experience. Sign up now and make the most of your NFL knowledge!
Seahawks vs Lions: Lions, Tigers, and Seahawks – Oh My!
The Seahawks stumbled out the gate, and it's looking like an uphill climb. Their offensive line is more patched up than your grandma's quilt, trying to keep Geno Smith safe. The Lions, fresh off taking down the champs, have had some beauty sleep. Everyone's betting on Detroit, but hang on to your blue feathers. Pete Carroll's got a 61% ATS record after a loss, and history says road underdogs off a double-digit loss are the real comeback kings. Seattle keeps it spicy.
49ers vs Rams: Purdy Impressive
In Week 1, the 49ers looked like the Terminator, dominating the Steelers. The Rams, on the other hand, shocked everyone with a road upset. Now, back on their turf as deep divisional dogs, they're up against a dominant 49ers team that's won and covered in eight of their last nine meetings. Brock Purdy is proving his QB chops, going 7-0 when he starts and winning by double digits. The Rams are in for a wake-up call.
Giants vs Cardinals: Birds of Prey
The Giants aim to bounce back after a rough outing against Dallas. Their road trip to Arizona might seem inviting, but looks can be deceiving. With a leaky offensive line and opponents catching on to Brian Dabol's schemes, the Giants face an uphill battle. The sharps are on Arizona, and that's enough to bet on the birds.
Jets vs Cowboys: Defensive Duel
The Jets face life without Aaron Rodgers against the Cowboys. The Cowboys' defense is licking its chops at the thought of facing Zach Wilson. But hold on, this game isn't a slam dunk for Dallas. The Jets boast an incredible defense, and the Cowboys' offense struggled against the Giants. Expect a low-scoring, defensive battle.
Commanders vs Broncos: Reality Check
It's a battle to determine who's for real. The Commanders, fresh off a nice win against Arizona, or the Broncos, who faltered against the Raiders. Our money's on Washington. They played well as a team and sport a superior defense. The Broncos had trouble moving the ball, with Russell Wilson averaging a measly 5 yards per pass. Favorites on their second consecutive home game are 12-24 ATS. Broncos fans, brace for more disappointment.
Dolphins vs Patriots: Sunday Night Showdown
Sunday night serves up a sizzling divisional battle between the Dolphins and Patriots. The Dolphins dazzled on offense in Week 1, with Tua Tagovailoa dissecting defenses. But this is Bill Belichick's house, and his defense is no pushover. Mac Jones looks comfortable under Bill O'Brien's new offense, and the home team has dominated this series. Patriots take it on Sunday night.
Ready for thrilling NFL action? Look no further than MyBookie, your ultimate destination for high-stakes NFL betting!
Experience real-time odds, and a user-friendly interface, and immerse yourself in the excitement of live betting on every game.
But here's the kicker! Sign up today and claim a massive $1,000 bonus to supercharge your NFL betting journey. Don't miss out on this incredible opportunity to win big as the gridiron action heats up.