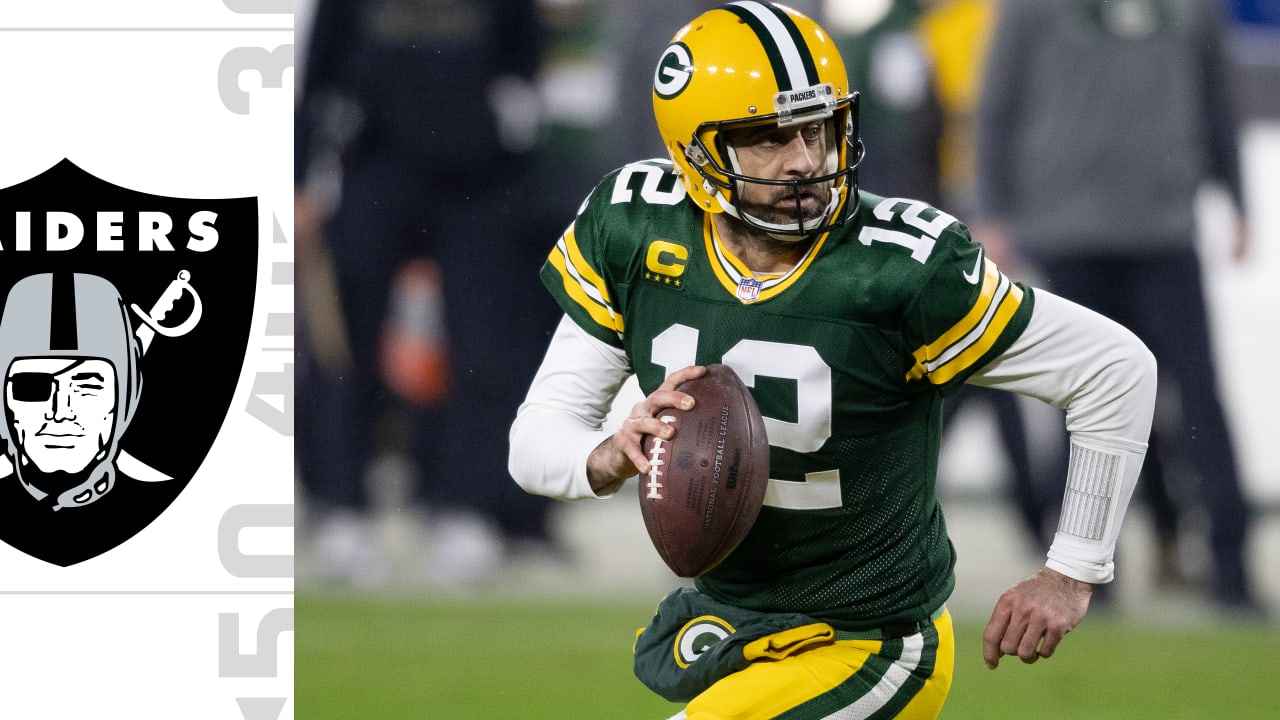 Why Aaron Rodgers is going to the Raiders
Quarterback Derek Carr is getting all of the attention, but that is about to change. Aaron Rodgers is the often misunderstood and very talented quarterback of the Green Bay Packers. There is not a year that goes by that does not include some drama surrounding the MVP. Maybe it's a secret retreat in darkness or a comment that he may make, but every year Rodgers is in the spotlight. This year the controversy (once again) surrounds his future with the Packers. The buzz will only get louder because Aaron Rodgers is going to the Raiders.
Odds Say Yes
The oddsmakers in Las Vegas have the pulse of this story. In January many reputable sportsbooks posted the Aaron Rodgers 2023 team odds and this is what they had to say.
Jan 23rd:
Raiders +550
Jets +750
Packers -125
49ers +1000
Since then, Rodgers played a golf tournament and made it clear that he did not want to go to San Francisco and that the Raiders fan base was very flattering, something that we all know that Rodgers loves.
He loves this hype https://t.co/1m1LKTJPNZ

— Bookie Blitz 🏈 (@bookie_blitz) February 5, 2023
But then this happened
The sportsbooks posted the odds and there has been a drastic change.
Raiders -200
Jets +150
Packers +250
49ers +2200
The Raiders are now the overwhelming favorites to land Rodgers. The odds continue to change and this makes sense for so many reasons.
This is what the Raiders do 
The Raiders are known for making bold moves. The front office likes to make a splash and now that they are in Las Vegas, the goal is to make bigger moves and there is no move bigger than Aaron Rodgers. The Raiders have the assets and they have a solid team to support winning now. They also have Davante Adams who will always be connected with Rodgers as his main target. This makes sense for the Raiders and it is obvious that the Packers are ready to move on.
Betting on Rodgers to the Silver and Black 
If I had to guess it is Rodgers that will want to make this announcement, if and when it happens. It is a win/win for both teams. And if you want to bet on Rodgers becoming a Raider, here are the best odds.
The Packers can trade Rodgers out of the division and the Raiders will instantly become a contender and have one of the most dangerous offensive combinations in the league. You may not like it, but it is clear that Aaron Rodgers will become a Raider.