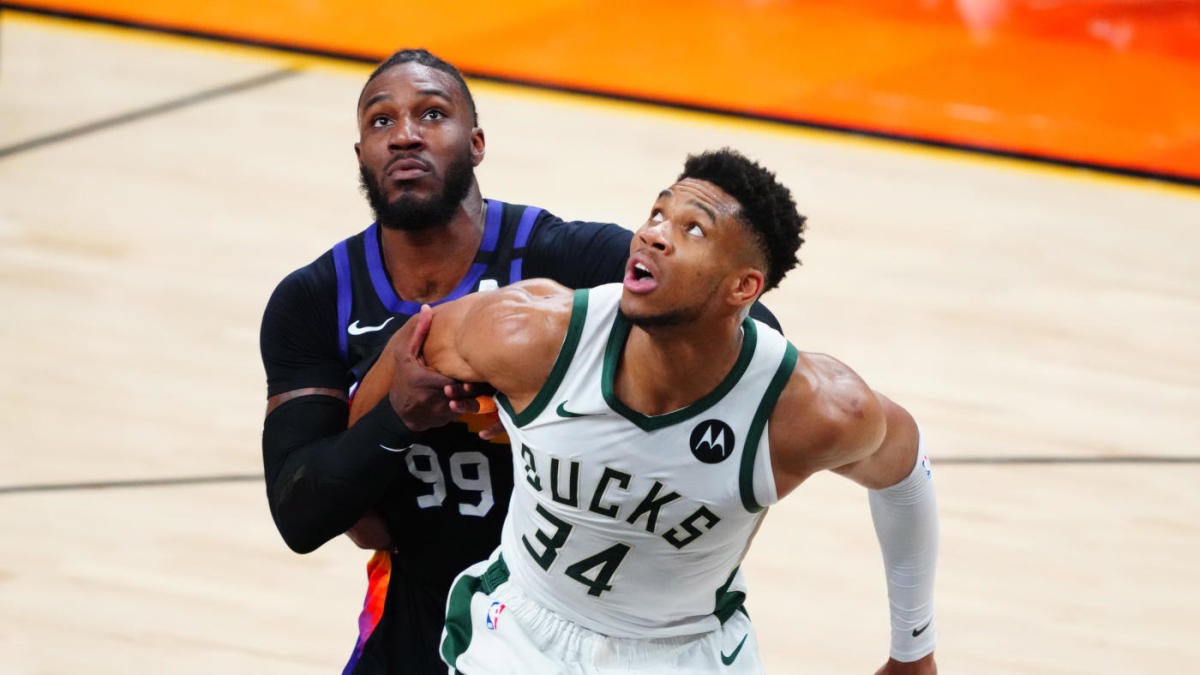 NBA Finals Game 2 Pick: Suns or Bucks?
The NBA Finals are underway and the Phoenix Suns made it very clear during game one that they were up for the challenge. The Suns easily won and covered and now the series price is changing. Will Milwaukee be able to adjust and even up the series? Or does Phoenix have the series in the bag? Our NBA Finals Game 2 Pick breaks down the game.
Odds and Trends
The odds posted at MyBookie are very interesting for the second game of the NBA Finals. Although the Suns won easily in game one, the line is getting lower. The Bucks are +4.5, but some sportsbooks have pushed the number to Bucks getting five points. While the public is still betting Phoenix it is still close.
The Bucks are 4-0 against the spread (ATS) in the game following a loss in which they did not cover. But they are also an ugly 3-10 ATS in the last 13 games as an underdog. Meanwhile, the Suns have been a covering machine with an 11-3 ATS record in the last 14 games overall.
Bucks vs Suns Breakdown
The Bucks have two very big problems. They can't slow down the pick-and-roll and they have to keep the Suns off the free-throw line. Chris Paul made Robin Lopez look foolish on the switch and when the Bucks were in foul trouble, the Suns attracted more fouls and free points.
The Bucks need a balance with Lopez. He is too good on offense to keep him off the floor, but his defense liability needs to be addressed. Giannis played the 5 in the 4th quarter and you can expect more of that in game two.
The good news is that the Bucks shot 44% from 3-point range and they were only outscored by two points in the paint. This is incredible considering that the Bucks missed layup after layup. That will change tonight.
NBA Finals Game 2 Pick
We did take the Bucks in the series, but this is another good time to get on the Bucks bandwagon. Giannis is healthy and the Bucks will make adjustments to keep up with the pick-and-roll. The Bucks switch and can change to a zone, but tonight it will be the aggressiveness of the Bucks getting to the rim that will be the difference. That will open up the 3-point shot and the Bucks will even up the series.
NBA Finals Bet: Bucks +5