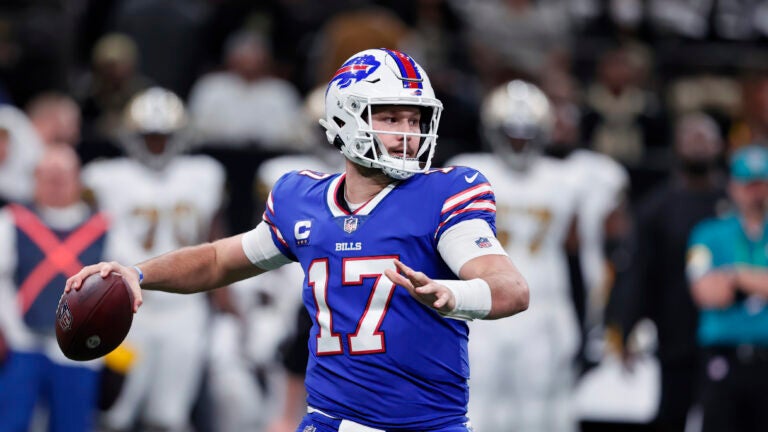 2021 Patriots vs Bills Prediction: MNF Battle for the AFC East
This week the Monday Night Football schedule makers did not disappoint. The streaking New England Patriots go north to take on the Buffalo Bills. This is a big game for both teams as the AFC East is up for grabs. The winner will be in the driver's seat for the division title.
If you are betting on the NFL this week, get the top betting bonuses, the underdogs that will win, the best bets for Sunday, and two picks that will absolutely cover!
NFL Pick 'EM $10,000 Contest
Pick 5 games each week from week 13 to week 16. Winner gets $10,000! I want one of my friends/followers to win! I'm in! Are you? Sign up here 
Believe in the Bills?
Early in the year, the Bills were given the crown to the division although they have yet to earn it. The Bills have the No. 1 defense in terms of yards allowed, but with recent injuries that will change. The Bills lost corner Tre'Davious White and will have to adjust. That will put pressure on quarterback Josh Allen and an inconsistent running game to put up points against a Patriots defense that is first in points allowed. But it is worth noting that the Bills are 15-4 ATS in the last 19 games overall.
The Patriots Way
The Patriots are doing it with defense and an efficient offense. The Patriot's defense has forced a league-high 20 turnovers since week five and will pressure Allen to turn it over. On offense, the Patriots can convert field goals as Nick Folk has made 50 straight attempts from within 50 yards. This is a grind-it-out, smash-mouth type of game. The Patriots are 6-1 ATS in the last seven games in Buffalo, but this is a much different team.
Weather is another factor in this game as Buffalo in the winter can be an unforgiving place to play. Before making any wagers, check out the weather forecast.
2021 Patriots vs Bills Prediction
The Patriots are improving and they play smart football, but they are not better than Buffalo. The Patriots have had an easier schedule during their winning streak and they will have to win in a very intimidating atmosphere. Everyone is blindly betting on New England, but don't forget the Bills are 4-0-1 ATS in the last five games in the division and 7-3-1 ATS in the last 11 games at home. Buffalo wins a nail-biter and will take control of the AFC East.